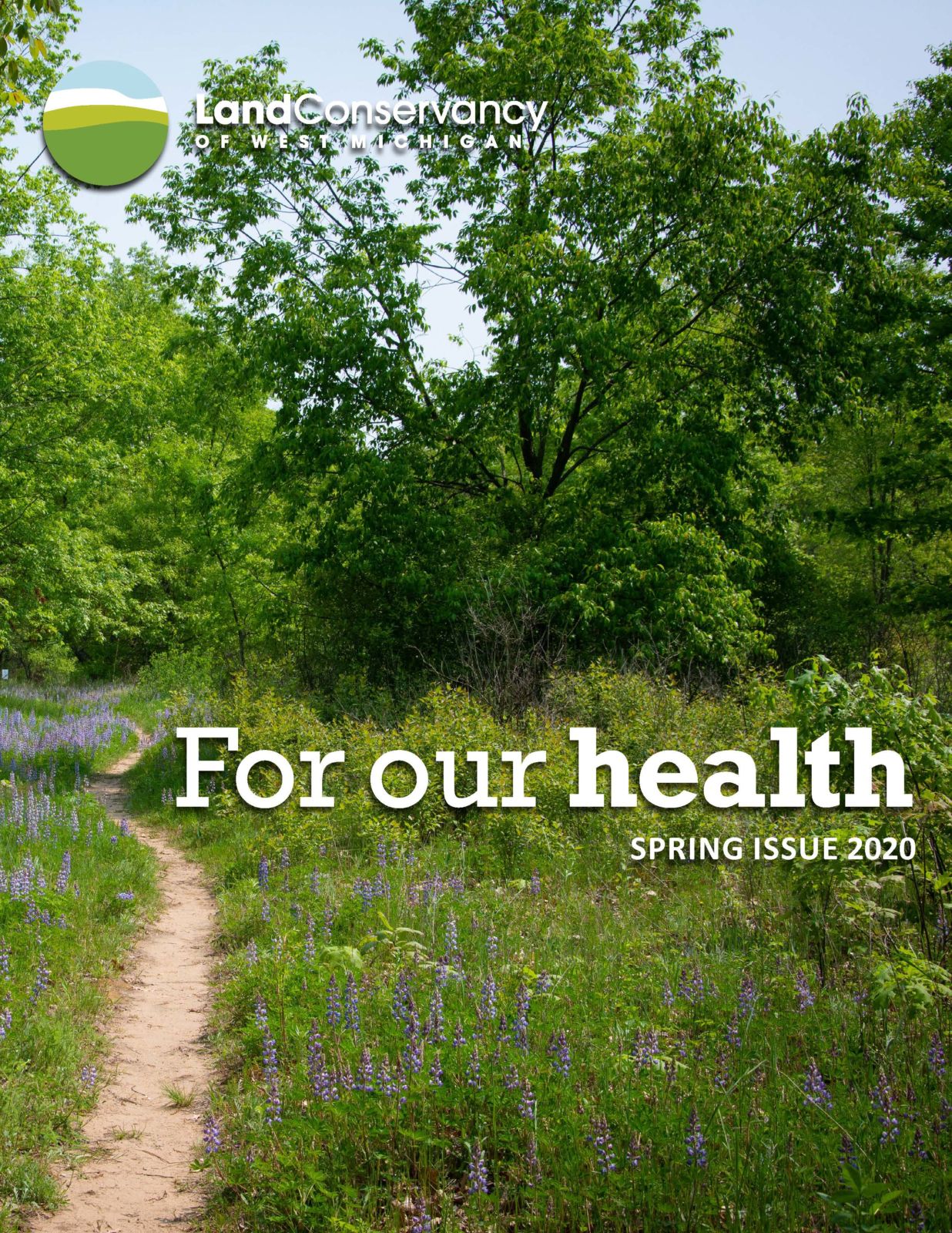 For Our Health: Spring Newsletter 2020
This year's spring newsletter centers on the topic of health, and the many ways nature supports our health. In the midst of a global pandemic, we are seeing these benefits in a whole new light—and appreciating them more than ever. We talk with a conservation easement landowner about walking off the beaten path. We interview a cardiologist about the immense benefits of outdoor exercise. A Circle of Oaks member tells us why he and his wife were inspired to devote part of their legacy to conservation. A volunteer shares why she has been attending Second Saturday workdays with regularity since 2015. And we talk to a fitness trainer on why she develops exercise programs for year round activity in the great outdoors.
Read the stories here:
You can view and download the newsletter in its entirety here.
Would you like to receive print copies of our newsletter in the future? We mail annual supporters our newsletters twice a year. Donate to the Land Conservancy of West Michigan today, and you'll be subscribed!