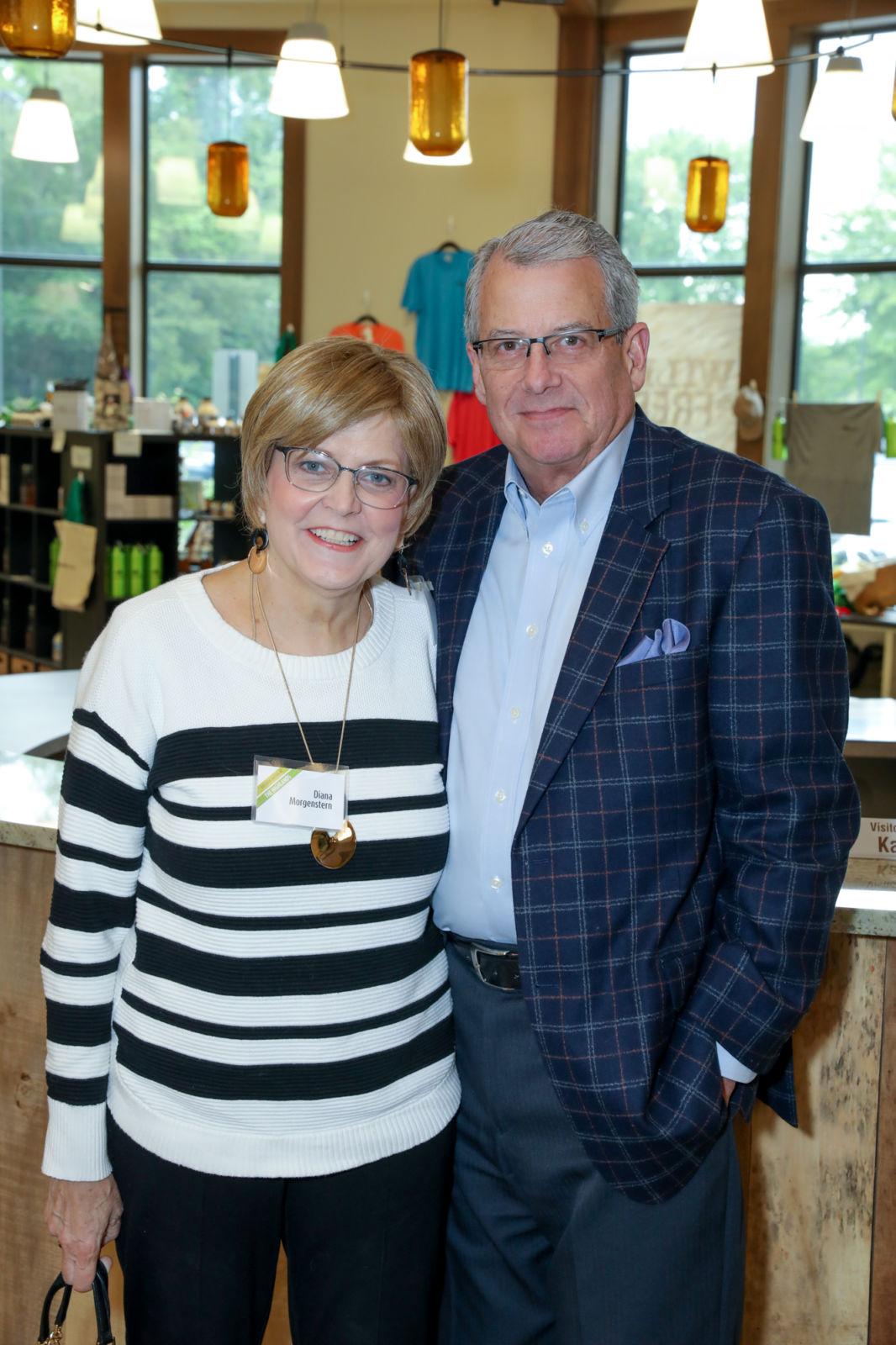 Circle of Oaks members will leave an enduring legacy
David and Diana Morgenstern decided to include the Land Conservancy of West Michigan in their estate after David served as a co-chair for The Highlands Phase One campaign.
David and Diana Morgenstern are members of the Land Conservancy of West Michigan's "Circle of Oaks" society. They enjoy this distinction because they have generously included the Land Conservancy in their estate plans. The commitment Circle of Oaks members make ensures nature will always be nearby for future generations to enjoy.
The Morgensterns understand the value of nature nearby. They live on a beautiful wooded 20-acre parcel in Kent County with a creek running through it. For some friends, the Morgensterns' choice to live in "the middle of nowhere" is perplexing, David said.
"People ask me, 'Why do you live out in the woods like that?'" he said. In rebuttal, he pulls up an idyllic photograph of a creek running through a snow-covered woodland on his cell phone. "I say, 'Because of this.'"
Both David and Diana enjoy witnessing nature change with the seasons.
"I appreciate the four seasons. I enjoy seeing what's happening—what happens not only to the plants and trees, but what happens to the animals," David said.
For Diana, who has struggled with her health for many years, proximity to nature is helpful, David said.
"For her to be at home, with her cats, sitting in her chair, looking out at the woods—it's a time for her to meditate, think, be clear. It helps her," he said.
David first engaged with the Land Conservancy as a co-chair for the Phase One campaign for The Highlands. A former member of the Grand Rapids Jaycees, he remembers the group hosting a PGA tournament when the property was a golf course. The storied tournament was attended by golf legends like Arnold Palmer and Billy Casper. If The Highlands were developed into a crowded condo community, memories of that landscape's historic past would have been erased.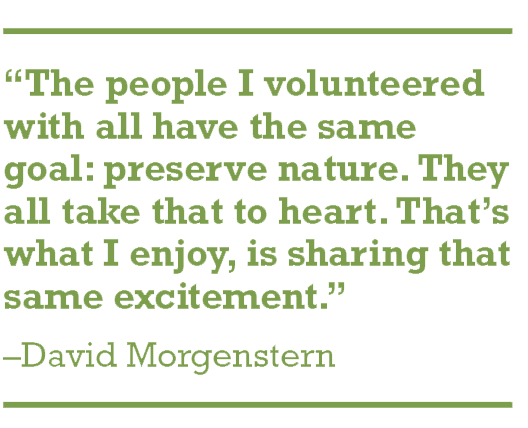 David also saw the importance of providing young people with access to nature in the city of Grand Rapids, the place he has called home for 45 years.
"Some of these kids growing up in the city, they've never been able to run and catch a butterfly for fear they'd run into the street," he said.
The Highlands gives Grand Rapids' youth a chance to safely experience nature.
"Get out to The Highlands—you might get dirty, you might get burrs, but that's part of it," he said.
In the Land Conservancy of West Michigan, David found a community of like-minded people with whom he could collaborate to make a difference.
"The people I volunteered with all have the same goal: preserve nature. They all take that to heart," David said. "That's what I enjoy, is sharing that same excitement."
The Land Conservancy is deeply grateful to have David and Diana's support, not only as dedicated advocates for The Highlands, but as Circle of Oaks members committed to ensuring future generations will reap the benefits of their passion for keeping nature nearby in West Michigan.
---
This story appeared in our spring 2020 newsletter. You can read the newsletter in its entirety here.