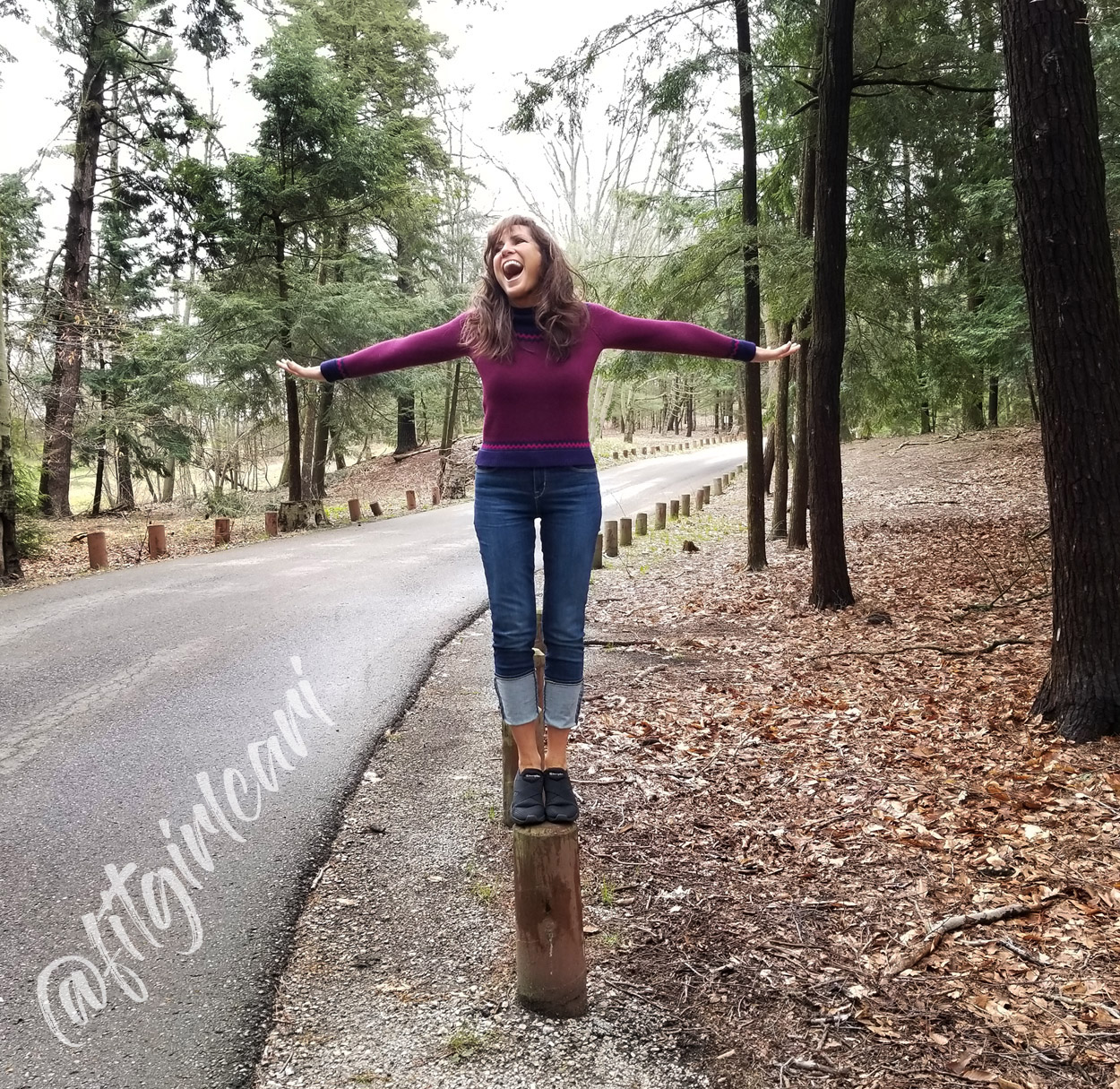 Fitness trainer Cari Draft's gym of choice is the great outdoors
Those who are not so inclined to work up a sweat in a humid, fluorescent-lit gym might be happy to know there is an alternative option—and it smells a whole lot better.
Land Conservancy supporter Cari Draft is a fitness trainer and the owner of EcoTrek Fitness, an exercise program that takes place entirely in nature.
Cari takes her clients—"EcoTrekkers," as she calls them—to parks throughout West Michigan and leads them in 75-minute strength training, cardio and flexibility workouts. She hosts sessions year round in places like Ottawa Sands, P.J. Hoffmaster State Park and Lake Harbor Park.
The idea for EcoTrek Fitness came to her at a continuing education session on outdoor fitness she attended in Oregon. When she came home, she plotted out courses at various parks and posed the idea to the community.
"I just tossed it out there to see who would follow me, and we're still doing it. We're going to celebrate 14 years in May of this year," Cari said.
While some of her clients only attend EcoTrek workouts in the warmer months, many attend even in the winter and surprise themselves with just how much they come to admire all of the seasons as a result.
"I feel like everyone is [an outdoors person], you just have to awaken the whole experience of being out there and not being afraid of getting lost or being alone," Cari said. "It's neat to watch that happen."
In addition to the benefits of fresh air, Cari said working out in nature can boost the immune system and hiking on uneven terrain strengthens the ankles.
"You don't get that on a treadmill," she said.
The beautiful views nature provides are an added bonus.
"I love when we're anywhere where it's particularly pretty—if we're overlooking Lake Michigan or a pond or a bog—to do yoga stretches. I have people close their eyes, stretch, maybe do some pilates, and then you can open your eyes and just soak it all in quietly," Cari said.
Cari appreciates the larger partnership projects the Land Conservancy has helped protect—her favorite place to go right now is Ottawa Sands, she said. But the importance of protecting the smaller preserves is not lost on her.
"One of my favorite things is how the Land Conservancy is protecting little niches—maybe an ecosystem, or where there's a certain kind of bird, and it doesn't even have to have a trail. It's just a piece of land that someone donated, and it's protected, so it stays natural, and it doesn't become a condo complex," Cari said.
You can learn more about Cari and EcoTrek Fitness at ecotrekfitness.com.
---
This story appeared in our spring 2020 newsletter. You can read the newsletter in its entirety here.