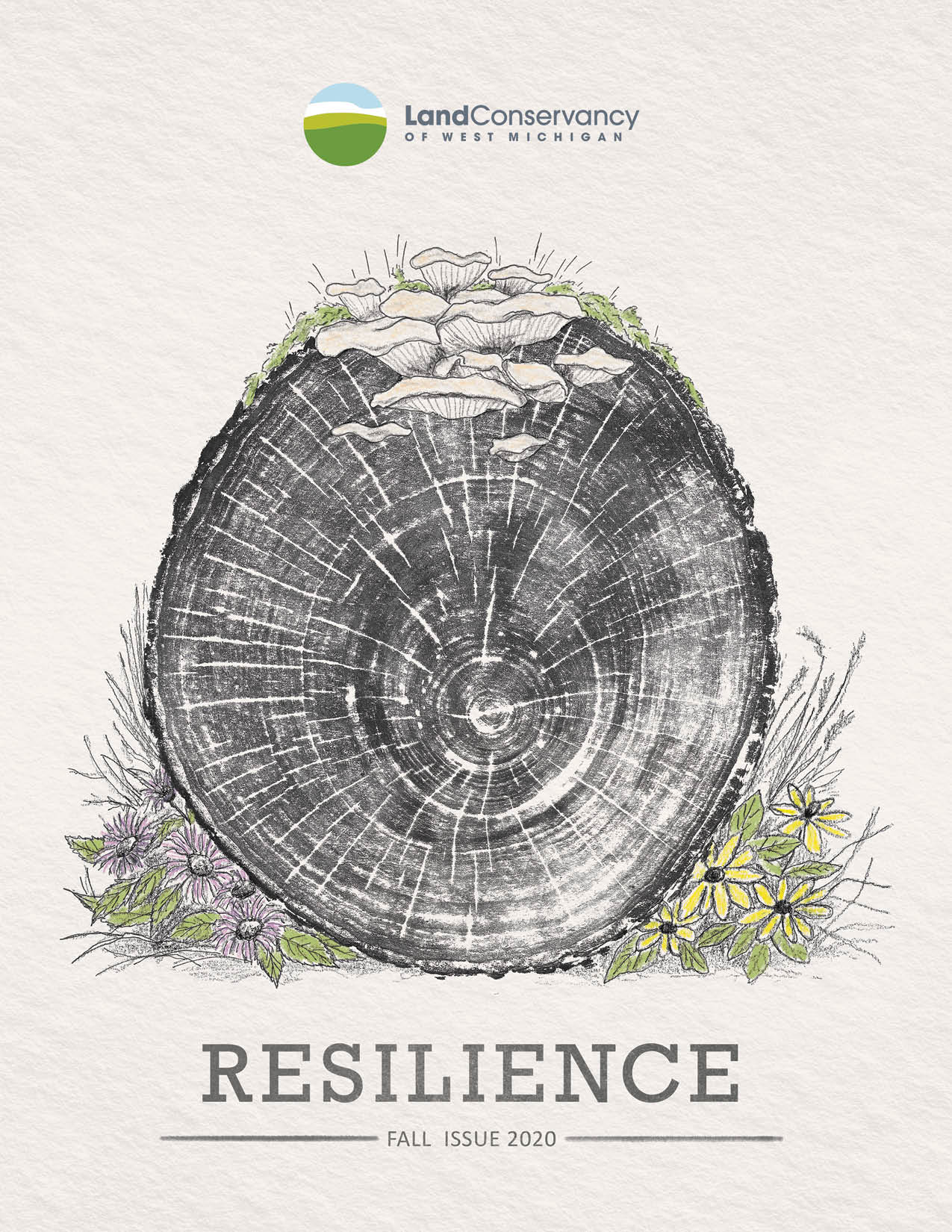 Resilience: Fall Newsletter 2020
This year has certainly been a tough one. The challenges we have endured, and continue to endure, have shown us our capacity for resilience. That is why we chose this concept as the theme for our newsletter this fall.
In this issue, a volunteer shares how volunteering for the Land Conservancy helped her through the uncertainty of the pandemic, we explore how we are supporting landscape resilience on the Lake Michigan Shoreline, conservation easement owners discuss their efforts to steward their land, and a supporter shares how the pandemic showed her the importance of prioritizing getting outside.
Read the stories here:
Cover artwork was designed and illustrated by Spencer High.
You can view and download the newsletter in its entirety here.
Would you like to receive print copies of our newsletter in the future? We mail annual supporters our newsletters twice a year. Donate to the Land Conservancy of West Michigan today, and you'll be subscribed!