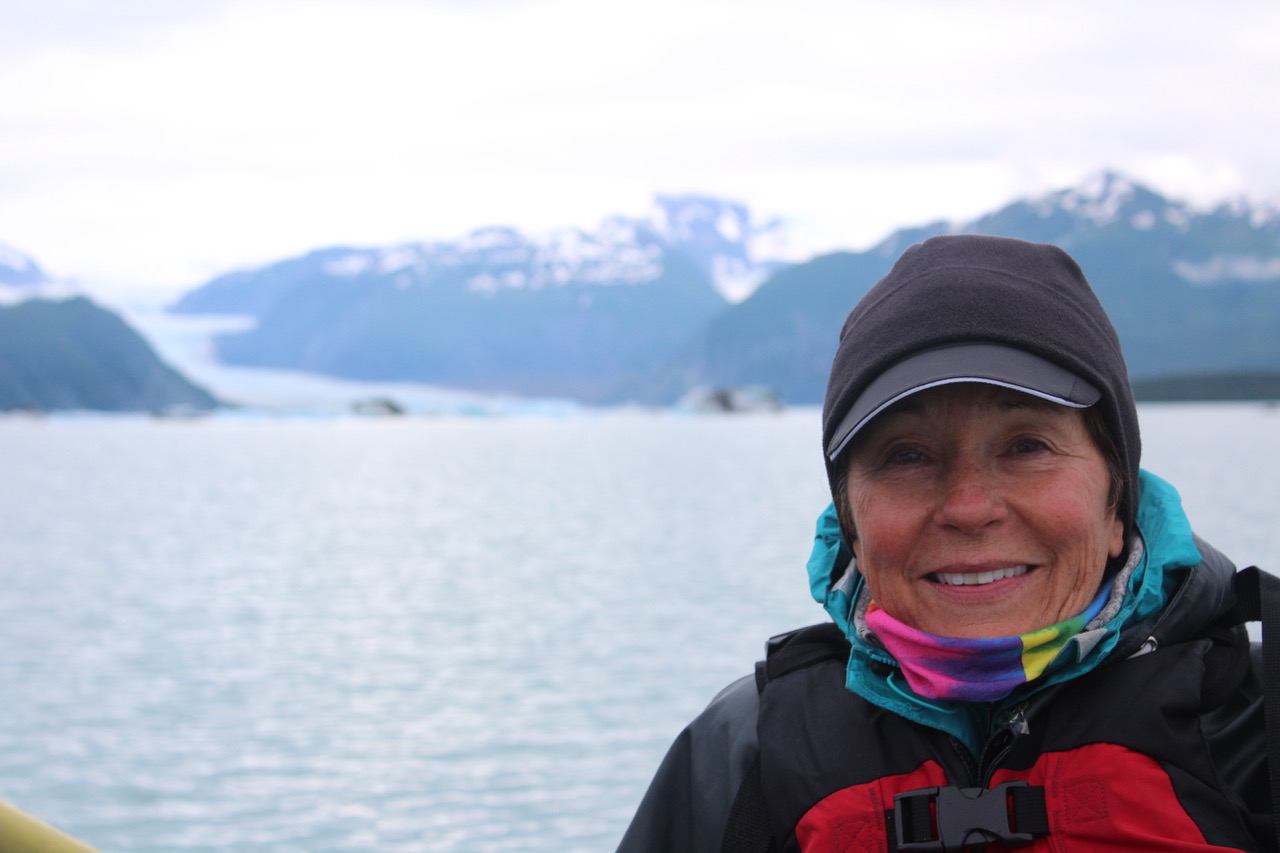 For Margaret Idema, the pandemic has made time in nature a higher priority
Margaret Idema first heard about the Land Conservancy of West Michigan when one of her friends, John Will, was helping to create it with just a few other people.
"I remember being intrigued by it," she said.
A lifelong lover of nature, Margaret has long been involved with the local chapter of the Sierra Club and the West Michigan Environmental Action Council. Years after first hearing of the Land Conservancy, a friend of hers on the board asked Margaret to join, and she didn't hesitate.
"It was a natural fit for me," she said.
Margaret served on the Land Conservancy board for six years and remembers it fondly. She appreciated that the role included opportunities to do hands-on work, recalling hauling lumber along trails at Flower Creek Dunes Nature Preserve to help build stairs.
"I like that about the Land Conservancy board. It's not just about making strategic decisions, it's 'Let's get out there," Margaret said.
Margaret's adventurous spirit stems back to her childhood. Her parents instilled in her what would become a life-long love for the natural world. Her father was a hunter and fisherman, and she recalled collecting, pressing and identifying leaves with her mother.
From a young age, Margaret and her family would visit a rustic cabin near White Cloud that they shared with three other families.
"Without electricity, we were outdoors most of the time. Climbing trees, bathing in the river," Margaret said. "As primitive as it was, I really didn't realize how that was different than anything else. We were just having a ball. We spent a lot of time up there."
As an adult, Margaret sought out adventure by travelling the world. She's hiked in Bhutan, Patagonia and Machu Picchu. Every year she goes to Colorado to enjoy the outdoors.
"When I want to do something as a vacation, I guess I choose the more adventuresome, outdoors kind of opportunities," Margaret said.
When at home, Margaret strives to get outside every day with a brisk four-mile walk, usually at Cascade Peace Park in Ada, one of the Land Conservancy's former community conservation projects. During the pandemic, this activity has taken on a new meaning.
"It's become more critical, more of a priority of how I spend my days," Margaret said. "I'm outside probably more intensely than if we weren't in a pandemic, just so I can breathe. Just breathing fresh air to me is a stress reducer."
Margaret said it was fortuitous that the pandemic started as spring was returning to Michigan. The mild weather made it easier to deal with the limitations imposed by the stay-at-home order.
"I'm concerned for myself and others what the coming winter will be like, having to be more housebound," she said "I will probably make a priority of going out—instead of waiting for the best day to cross country ski or snowshoe, I'll probably just go anyway, because of the importance of getting outside."
Margaret's close connection to the natural world fuels her support for organizations like the Land Conservancy. She is troubled by urban expansion and the development of natural lands—both on a national and local level.
"That's part of why the Land Conservancy is important. To set aside these lands so that the big developers with a lot of money don't come by and just buy it all up," she said.
We are grateful for Margaret's passionate support as a donor and volunteer.