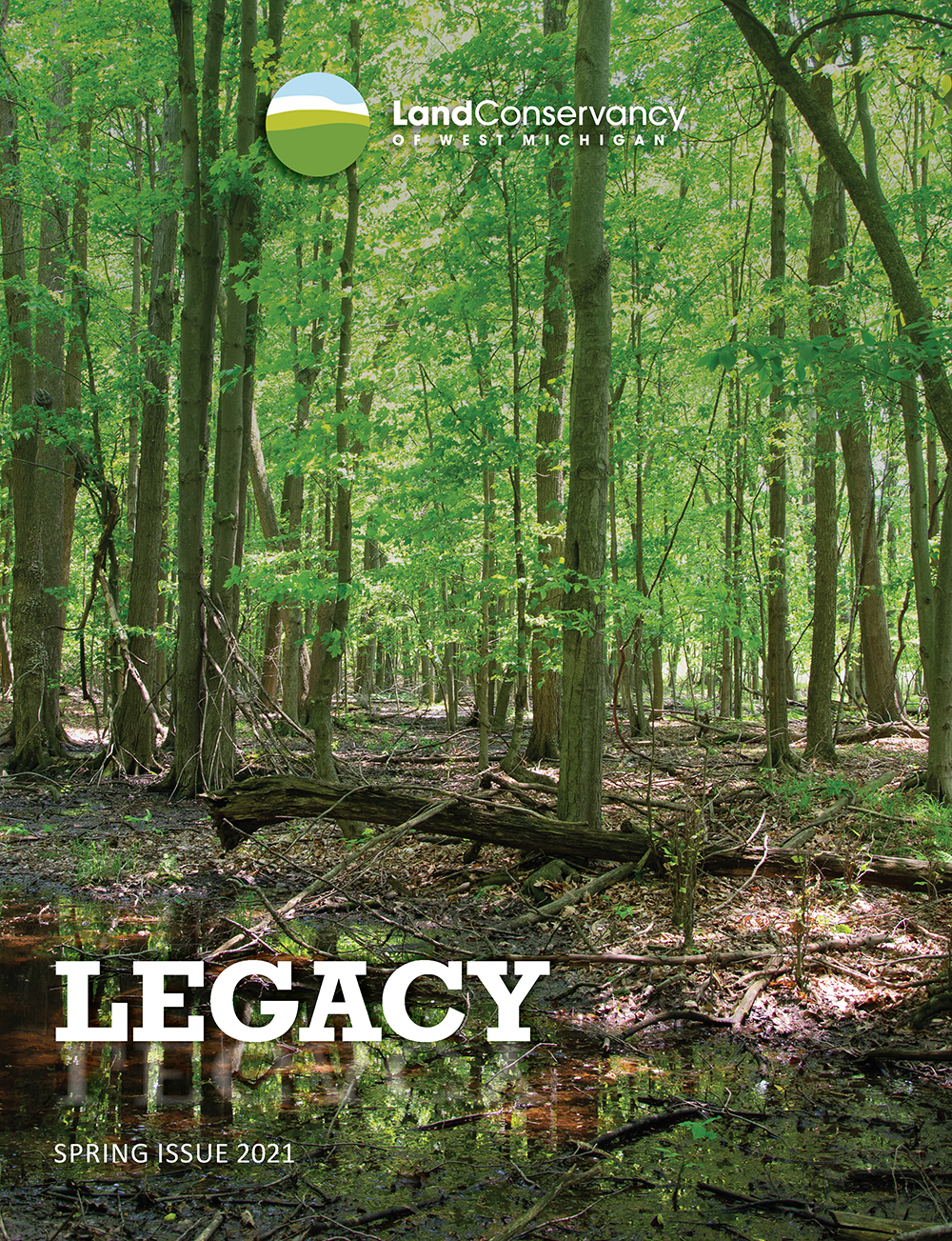 Legacy: Spring Newsletter 2021
The work of a land trust is inextricably linked to legacy. Tasked with protecting natural lands in perpetuity, we are ensuring that the world we leave behind includes spaces where plants, wildlife and humans alike can thrive. Land Conservancy supporters are creating this legacy—whether they are diligently taking care of a nature preserve, providing sustaining support, collaborating as a family to support a land protection project, planting trees across West Michigan, or protecting private family land for good. Our Spring 2021 Newsletter highlights individuals doing this important work.
Read the stories:
You can view and download the newsletter in its entirety here.
Would you like to receive print copies of our newsletter in the future? We mail annual supporters our newsletters twice a year. Donate to the Land Conservancy of West Michigan today, and you'll be subscribed!