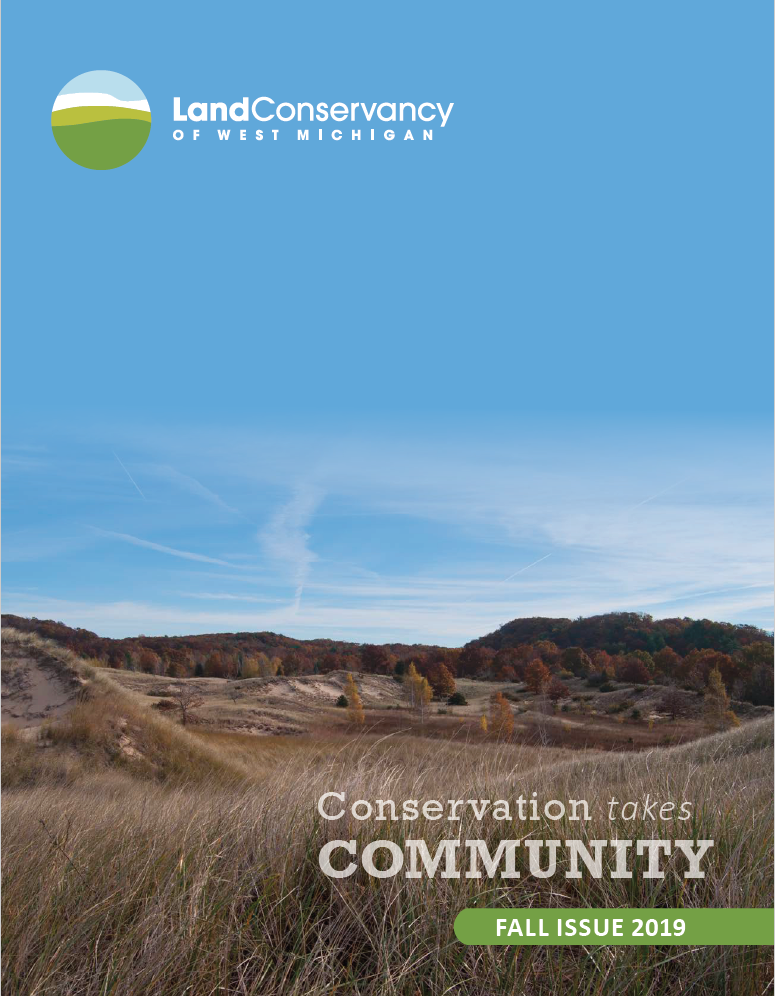 Conservation Takes Community: Fall Newsletter 2019
In this latest issue of the newsletter, we talk about the role community plays in conservation. We speak with a supporter who raised money for the Land Conservancy through a Facebook fundraiser in honor of her late friend. We reflect on how the community rallied for The Highlands and Ottawa Sands, two important projects we celebrated this year. We also talk to the conservation agreement landowners on the Pere Marquette River who have worked together to protect this wild and scenic river. Finally, Land Protection Director April Scholtz remembers Molly Bradshaw, an incredible volunteer who helped shape what Land Conservancy is today, and who will be greatly missed.
Read the stories:
You can view and download the current issue in its entirety here.
Would you like to receive hard copies of our newsletter in the future? We mail annual supporters our newsletters twice a year. Donate to the Land Conservancy of West Michigan today and you'll be subscribed!