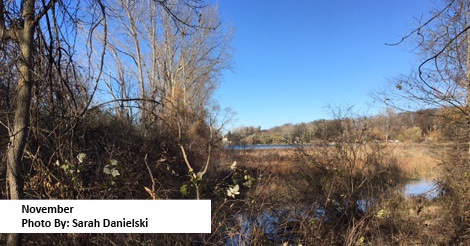 A Timeline of Change at Lamberton Lake Fen
Last summer, we asked visitors to several of our nature preserves to take and send photographs from particular locations, so that we could track the changes. We've been receiving photos from you through social media and by email for the past 8 months now, and already we've seen a lot of changes happening. Here's an update on the amazing changes we've seen at Lamberton Lake Fen.
Stay tuned for more updates from our photo monitoring project this summer as we the seasons continue to change and as more restoration work changes the views at our other preserves.
P.S. Thank you to everyone who sent in their photos from Lamberton Lake Fen, Maas Family Nature Preserve, Saul Lake Bog, Wege Foundation Natural Area, and B.D. White Nature Preserve!