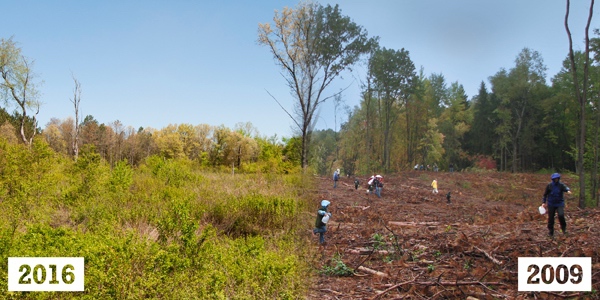 Help us Photograph Change
Creating Images of Changing Landscapes with your Photos
Fifteen years ago, Lamberton Lake Fen was at the brink of becoming permanently overrun by the invasive glossy buckthorn. The buckthorn threatened to destroy the endangered plants and animals living there and rid the City of Grand Rapids of a rare urban nature preserve. With the help of hundreds of volunteers the core of the fen has been freed of buckthorn. The picture below shows a striking image of that restoration. Photos like this not only enliven our spirits, they help provide important information about the restoration work on these preserves and help us to be as effective as possible. We want your help to photograph change at several nature preserves so we can continue sharing these success stories.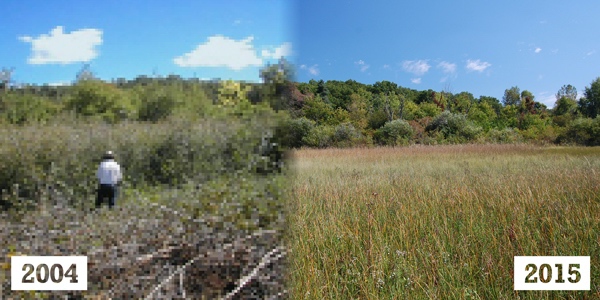 Long time visitors to Wege Natural Area have probably noticed some big changes over the years. In 2009, a plantation of non-native red pines were removed from a section of the preserve and oak trees were planted with the hopes of restoring the landscape to the oak-hickory forests that once stood. Today, the young oaks are sinking their roots into the soil and spreading their young branches. There's still a lot of work to be done, including the removal of the encroaching invasive species and controlled burns that will further reduce invasive species and spur the oak upward. In five years, we hope to show another emphatic and visual image of success at Wege.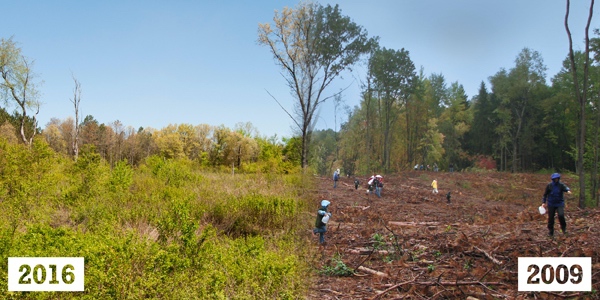 Add your Photos to a Collage of Change
New signs, installed at five different nature preserves, will help you to capture pictures of a changing landscape. Your pictures will be used to monitor the progress of volunteers and staff who have worked tirelessly to remove invasive species, restore native plants and help create healthy ecosystems for wildlife and people to enjoy.
How it works:
When you see one of the signs shown below, simply place your camera or your phone in the bracket on the sign and post your photo, without a filter, with the hashtag #PhotoMonitorLCWM or email us the photo at lcwm@naturenearby.org and your photo will become part of a real time collage of change.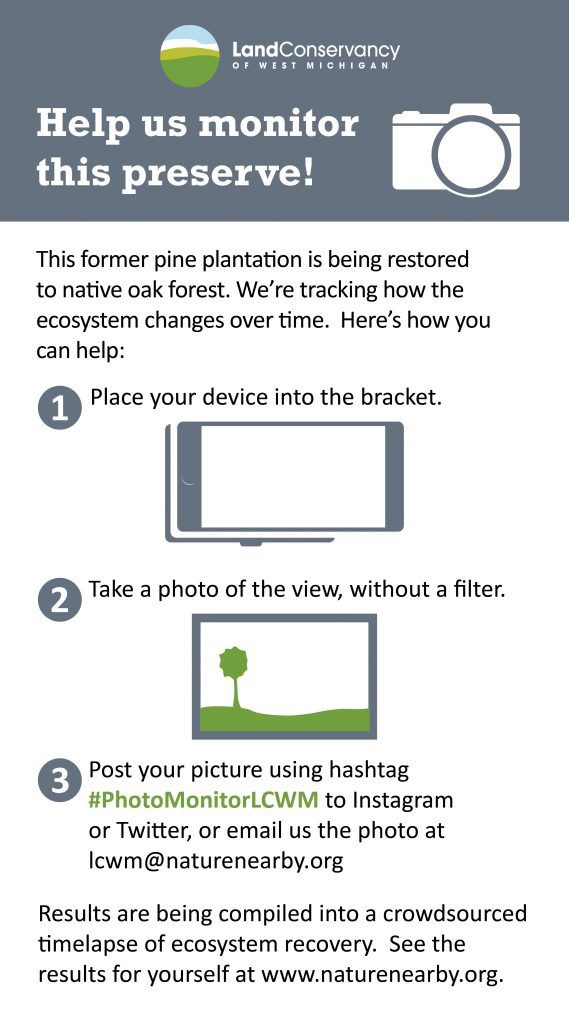 You can find the signs beginning July 7th, at the following preserves: