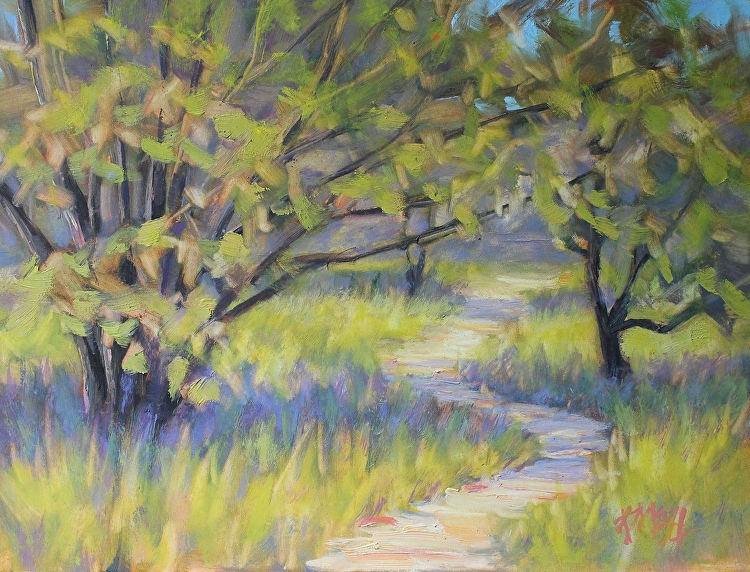 Walking on Sunshine
The following post is from Preserved! artist Kathy Mohl. The post was originally posted at https://kathymohl.com/blog where you can see more of her work. Learn more about the Preserved! art program and purchase tickets to the Grand Rapids gallery opening here.
---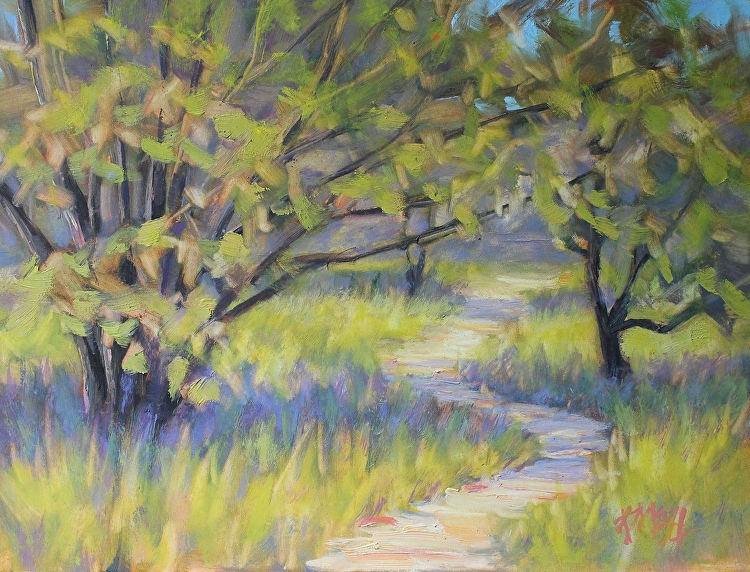 The first step of plein air painting is choosing a spot to paint. Sometimes I find it instantly, as if the image is already painted in my mind. Other times I walk around searching for inspiration. This was the case at Maas Family Nature Preserve. It was my first time visiting this preserve and I wanted to see as much of it as possible before deciding what to paint. I wandered down many paths with lovely views of meadows and trees, but just couldn't settle on anything. I was searching for a spark, something that the painting would be about.  For me it's usually a feeling, something kind of magical that I see and feel about a place. The light was changing quickly and I was anxious to set up my easel and begin. I decided to go down one more trail when I came upon a large turtle in the middle of the narrow path. I stopped in my tracks and thought about the groups that would be at the preserve that day; scientists and artists and how we would probably observe this turtle differently.
A scientist would know specifically what kind of turtle it was along with all kinds of facts and figures about its species, habitat, etc. I thought about how peacefully this turtle was walking on the sunlit path with determination and patience. "Slow and steady wind the race" is what the turtle teaches us. That was when I decided to stop searching for the perfect spot and just slow down and really notice what was around me. The dappled light dancing on the path in front of me was a clear invitation and inspiration to paint. Inviting artists to work at these preserves provides each other with a new way of looking at our environment. Hopefully my work will bring a connection to nature into people's lives. We can all learn from each other, scientists, artists and turtles.