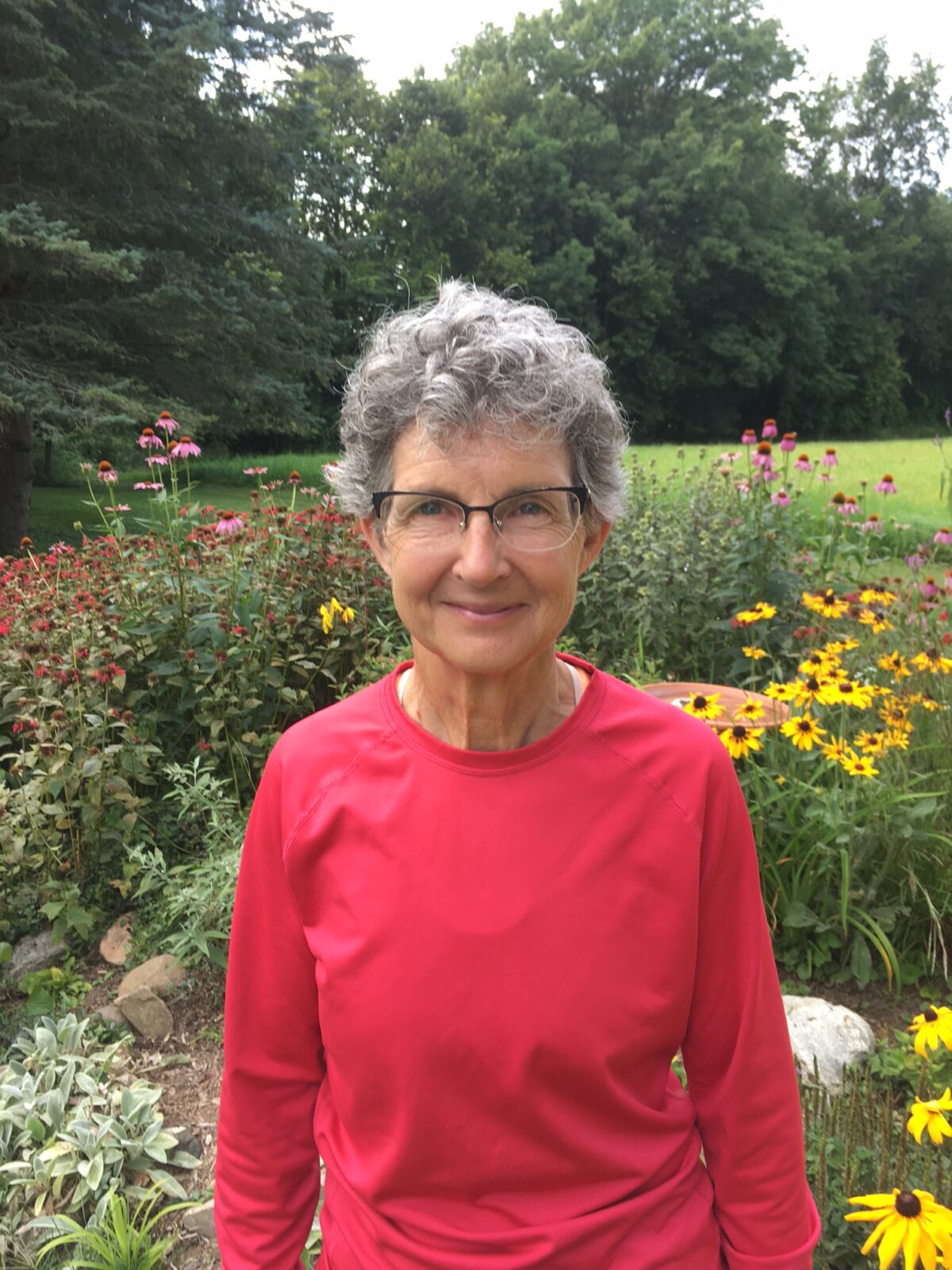 Volunteer Spotlight: Karen Andrus
During the week, Karen Andrus works as an environmental engineer for Steelcase. On the second Saturday of every month, there's a good chance you can find her on a Land Conservancy nature preserve, equipped with work gloves and whatever tools the day's tasks require. 
A long-time resident of Ada, Karen learned about the Land Conservancy through some master naturalist courses she took. 
"I thought, ah, this sounds right up my alley!" Karen said. 
Since then, Karen has been a regular volunteer at the Land Conservancy's Second Saturday Workdays. She has helped with seed plantings, invasive species removal and other habitat restoration activities. 
Karen says she loves volunteering with the Land Conservancy because it combines her enjoyment of being outdoors with a cause she cares deeply about. 
"I like to be active outside, and this was a good way to give back to the community," Karen said. 
Karen identifies as an introvert, but she enjoys the company of the other volunteers at Second Saturday Workdays. 
"All the volunteers are so kind and so considerate. They're fun to talk to and everybody's got a different reason why they're out there to help. And I learn from them," Karen said. 
Karen is also a member of the Land Conservancy's prescribed burn crew, though her day job prevents her from participating as much as she'd like. Prescribed burns are usually conducted on short notice and during the work week. 
"Maybe when I retire, I'll get out there a little bit more," Karen said. 
Karen is passionate about helping out the Land Conservancy because the organization aligns with her personal environmental values. 
"I think the Land Conservancy does a very good job of trying to find property that is already well preserved and maintaining it that way," Karen said. 
She recommends Second Saturday Workdays to anybody with similar values. 
"If people are interested and they're active and they like to be outside, I think this is a wonderful way to give back," Karen said. "One Saturday out of a month seems pretty small, actually." 
The Land Conservancy is grateful to have Karen's support. Join her at our upcoming Second Saturday Workdays, or check out some of our other upcoming volunteer opportunities! ● 
Featured image: Seed collecting workday at Saul Lake Bog Nature Preserve by Alena Visnovsky