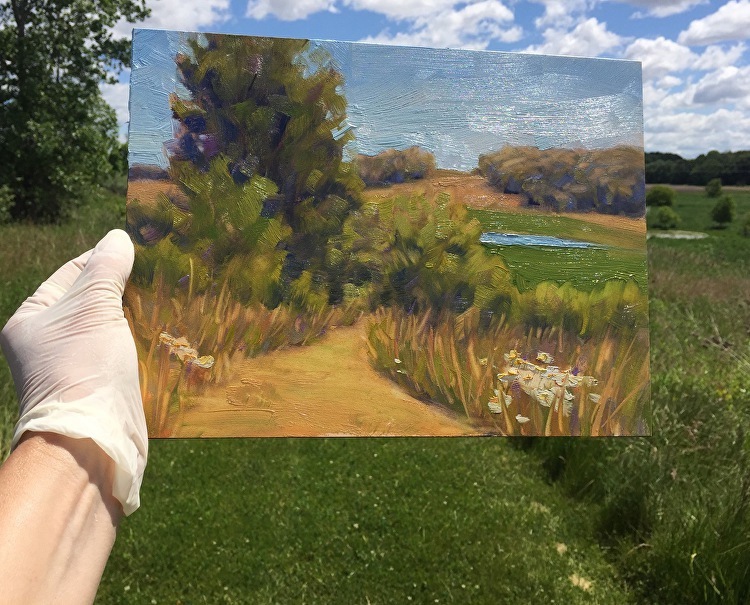 Sunny Side Up
The following post is from Preserved! artist Kathy Mohl. The post was originally posted at http://kathymohl.fineartstudioonline.com/blog where you can see more of her work. Learn more about the Preserved! art program here.

---
I recently had the pleasure of painting at the Upper Macatawa Natural Area and was delighted by the variety of habitats to choose from, which included forests, grasslands, and wetlands. I arrived early in the morning, and the weather was perfect with bright blue skies. A group of bicyclists were meeting and getting started on their journey. After looking at the map of the park, I could tell that this is an excellent place to go mountain biking. Actually, this park is a great place for all kinds of visitors, because it has a nice variety of paved and natural pathways with varying degrees of difficulty. I saw walkers, runners, and even toddlers happily taking in the view while being pulled in their little red wagons.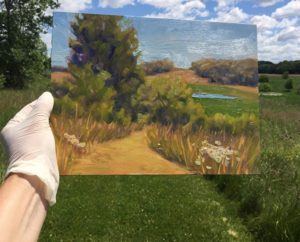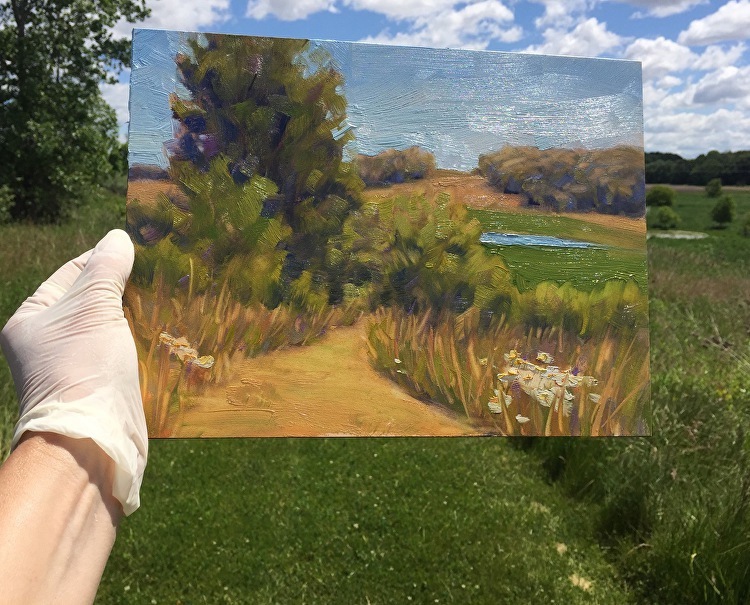 After exploring the park on the paved walkways for a while, I decided to wander down a natural path and finally found my spot to paint. I saw a view with a field in the foreground, a nice group of trees in the middle ground and a wide-open view of a distant pond with hills in the background. I'm often inspired by scenes that have a strong aerial perspective, because it allows me to play with all of the wonderful subtle changes in color of the shapes in the distance.
As a few rabbits scurried around, I set up my easel and got right to work. Plein air painting is always somewhat of a race against time because the light changes so quickly. This is a challenge but also the secret to capturing the authentic light of that moment in time. As an artist you are forced to quickly pick and choose what to focus on to tell your story. I wanted to express the feeling of discovering this park on this bright, sun-shiny, early-summer day. It wasn't until I started to paint that I noticed the daisies patiently waiting for me. There they were gently dancing in the breeze, the perfect playful element to add interest to the foreground. And that is what visiting this park was like, a joy to discover, full of fun little surprises along the way.