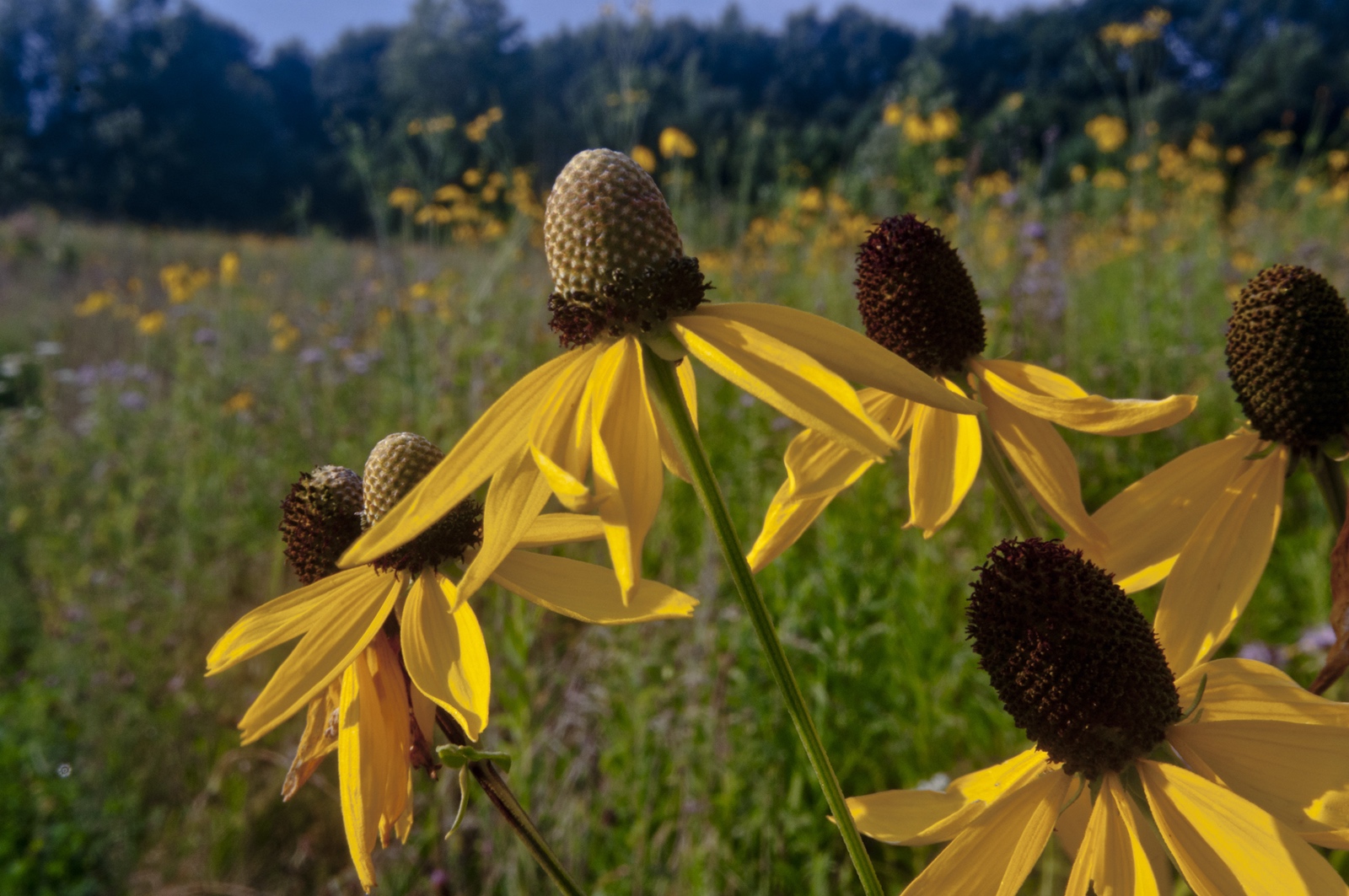 Serenity at Saul Lake Bog
Journey out of the bustle and noise of the city until the homes grow scarce and the freeways empty. Take the well-worn road past farm houses where women in black velvet helmets and sleek boots trot gleaming chestnut colored horses around bright cones. Don't go too far on the open, better-kept road; turn left onto the narrow two-track gravel path that disappears immediately into the wild.
Follow this winding trail through a cool forest tunnel. Follow it as pointy tentacles of wild roses and gnarly branches tap against your car. Follow it until you're convinced you're lost. Follow it until you're ready to turn back. Follow it until you emerge into a small, mown parking lot. Then shut off your car and step outside into a world that existed before cell phones and bills and annoying Disney songs that your kids sing for 18 hours straight. Step into the world of Saul Lake Bog.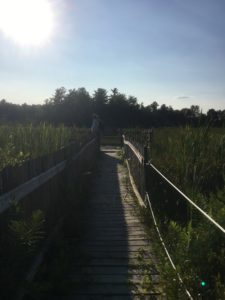 Saul Lake Bog's 123 acres is only 25 minutes from Grand Rapids, but arriving there feels like you've become an adventurer in a Jules Verne novel, discovering a forgotten world. Lush, thick forests obscure the horizon. In the spring, you're greeted by native Michigan prairie grasses, barely able to tickle your knee. The brilliant pastel purple colors of the lupine flowers dazzle in the sunlight.
In the summer, those same prairie grasses nearly reach your shoulder. The green of the meadow is nearly overwhelmed by an ocean of flowers. Monarda peeks through the grass, looking like a bunch of miniature hedgehogs that fell in bucket of bright pink paint; the white doily appearance of Queen Anne's Lace reminds you that what defines a weed is relative; yellow coneflowers rise above it all, looking like little yellow umbrellas thanks to their droopy petals.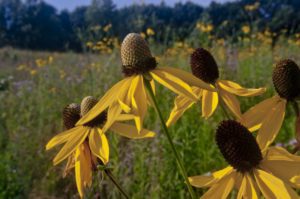 More than just a pretty place, Saul Lake Bog is a haven. In most places, even natural ones, wildlife has learned to hide itself well from humans, but here animals chatter and chirp at one another in a most unconcerned way. Deer prance unafraid, turtles lounge, and snakes slither lazily in search of a good napping place. The birdhouses sprinkled throughout the meadow cater to a variety of feathered friends, whose calls fill the air with melody. Bees buzz lazily by your nose, looking like how you feel an hour after Thanksgiving Dinner, thanks to an abundance of nectar-happy plants.
Out on the bog, pitcher plants smile and jack-in-the-pulpits bow. A pair of Sandhill Cranes rest, their tawny feathers nearly camouflaging them, the red streak on their heads giving them away. Occasionally, they tilt their beaks to the sky and belt their purring bugle duet.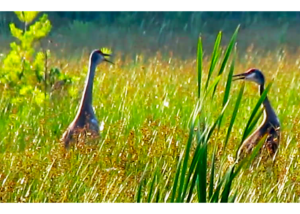 In the cool forest, there's the constant rustle and shuffle of various woodland creatures, unbothered by your presence. There's a harmony here that doesn't exclude humans. At Saul Lake Bog, you're not a threat nor an omen – you're a welcome member of the community. Maybe that's because Saul Lake Bog wouldn't be Saul Lake Bog without people.
This preserve was once a land choked by invasive species and damaged by farming. Today, it is one of the largest prairie restoration projects in the state – and one of the most successful. The Land Conservancy has invested almost 30 years into rejuvenating this suffering landscape, and the result is stunning.
To allow people access to this special place while still protecting the landscape, the Land Conservancy built a series of trails. On July 8th, with the help of an enthusiastic team of volunteers, we added nearly a mile of paths. We invite you to explore and enjoy what happens when people are stewards of nature. Experience the magic and wonder at Saul Lake Bog.