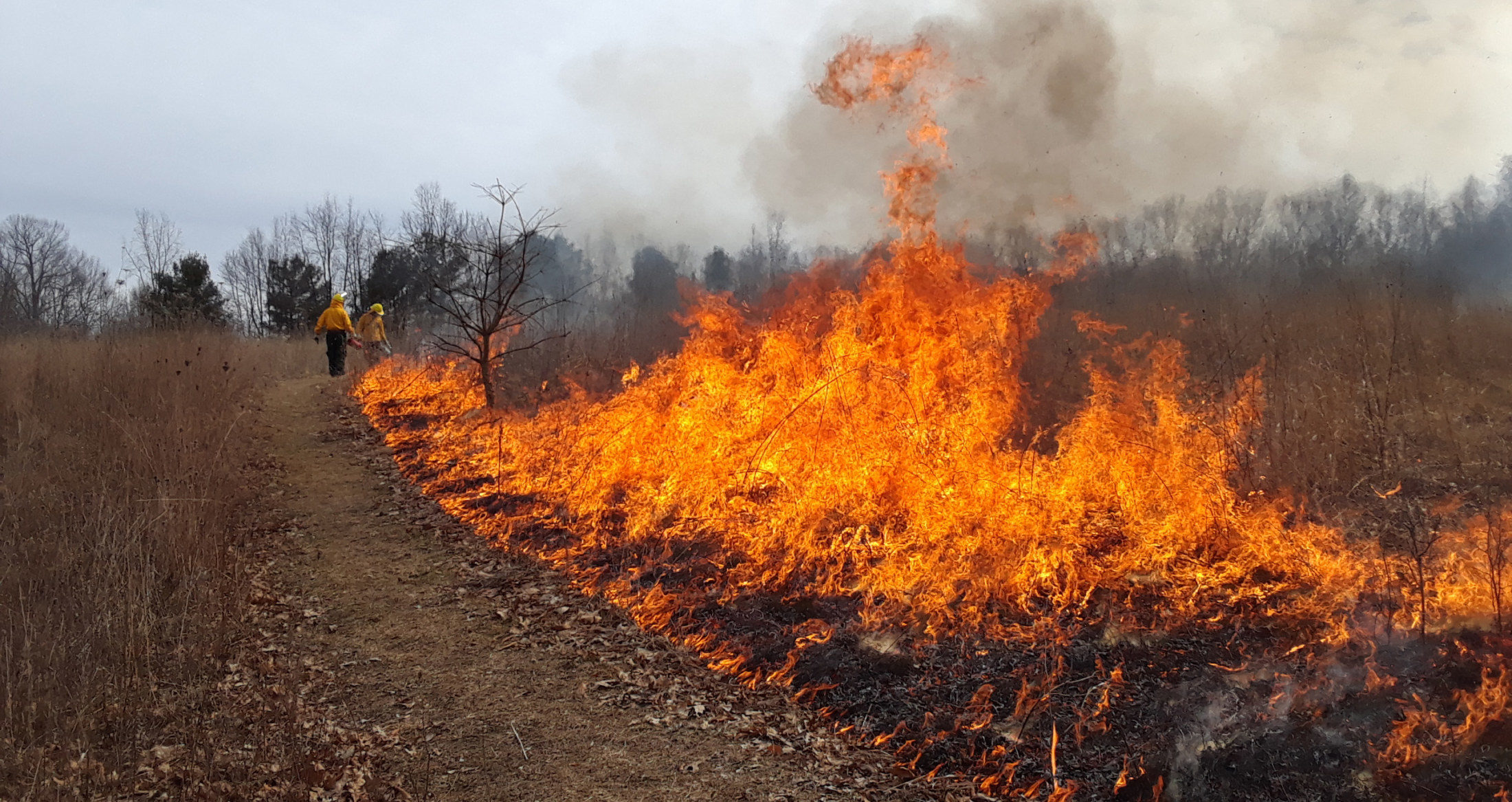 Partner Feature – Michigan Prescribed Fire Council
In this installation of the LCWM blog, we are going to do something new. Instead of telling you about the projects we are doing, we are going to tell you about another organization that acts in our service area and has, at least in part, an overlapping mission. We work with other organizations on a daily basis, relying on them for technical support, project partnerships, and even a little encouragement from time to time. Today's featured organization, Michigan Prescribed Fire Council, has helped us over the past couple years by being the leader in promoting best practices and delivering the newest research to groups using prescribed fire for ecosystem management in Michigan.
The Michigan Prescribed Fire Council (MPFC) is an organization committed to endorsing and expanding the safe use of prescribed fire in Michigan. They work to educate the public about the benefits of prescribed fire, and to ensure its safe and continued use. Since 1999, MPFC has trained hundreds of firefighters all across the state, engaged thousands of interested individuals through their yearly meetings, and has served as an open and accessible point of contact for members of the public interested in burning.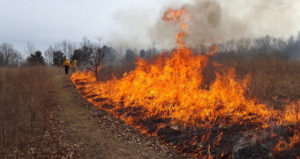 The MPFC website is a one-stop shop for all the resources needed to safely build and implement a prescribed fire program from initial idea all the way through mop-up and everything in between. When Justin Heslinga, the Stewardship Director at LCWM, was building an in-house burn crew program in 2016, he used MPFC's best practices document to structure the burn plan template, the most important planning piece to ensure safe and effective burns. Additionally, a number of volunteers on LCWM's burn crew were originally trained by MPFC at their yearly training at Pierce Cedar Creek Institute in Hastings, MI.
In addition to digital resources and trainings, MPFC also hosts the Burning Issues Workshop and Annual Meeting each year at the Fort Custer Training Center. The workshop is geared towards fire practitioners and ecologists of all levels, and is intended to bridge the gap between knowledge, communication, and practice of prescribed fire. Topics range from wildlife management to communicating with neighbors about controlled burning. Justin and I attended the meeting in February 2018 and both found it to be beneficial, not only because of the content that was presented, but also to form connections with others who are practicing prescribed fire throughout Michigan. The 2019 meeting is February 5 and 6 at Fort Custer. Registration for both days is a ridiculously low $65 (including lunch, snacks and coffee!) or $35 for students, volunteers, and private landowners. I hope to see you there!