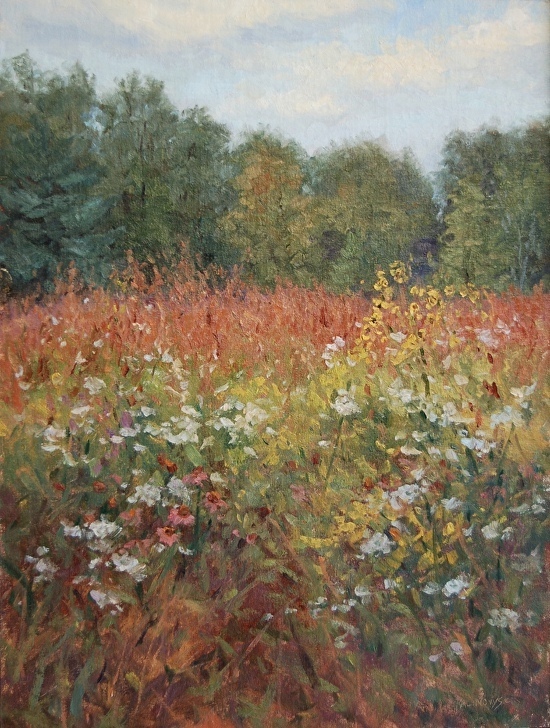 Painting in a Prairie
The following post is from Preserved! artist Kathleen Kalinowski. The post was originally posted at kathleenkalinowski.com where you can see more of her work.Learn more about the Preserved! art program and purchase tickets to the Grand Rapids gallery opening here.

---
When visiting a place in west Michigan called Saul Lake Bog, you would never expect to also visit a prairie. The hard work of the Land Conservancy of West Michigan has made it possible to turn acres of unused farmland back to it's original state. It truly is a site to behold in early September. The tall russet prairie grasses sway in the breeze. Accents of white Queen Anne's Lace, tall yellow Black-eyed Susan's and an occasional Purple Coneflower. They all add to the harmonious palette of color and interesting textures. I found it all to my liking and wandered around a bit to take it all in.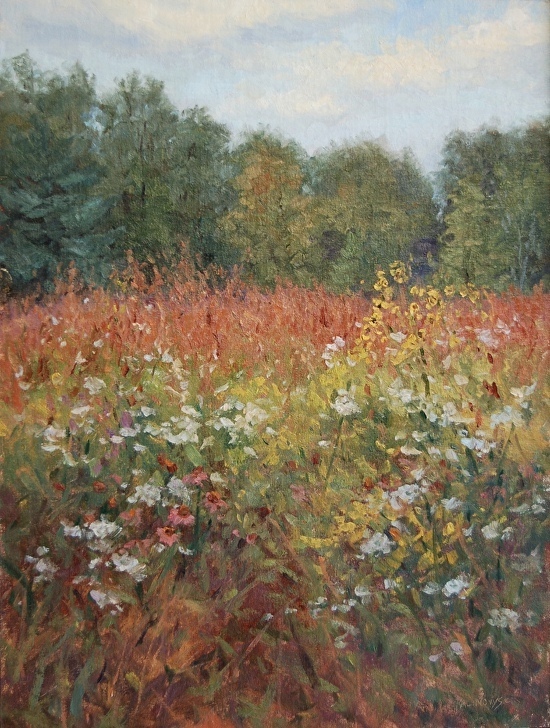 I set up my easel on the prairie hill so I could see a vista with the russet grasses and textures of the other plants for the foreground. I was delighted to watch a monarch flit from flower to flower and listen to the symphony of nature for awhile. It was a peaceful place, just myself surrounded by nature, a lovely place to work for the day!
---
Kathleen's artwork along with the work of 12 other artists will be displayed and available for sale this fall. Tickets to our Grand Rapids Gallery Opening on November 1st are on sale now!