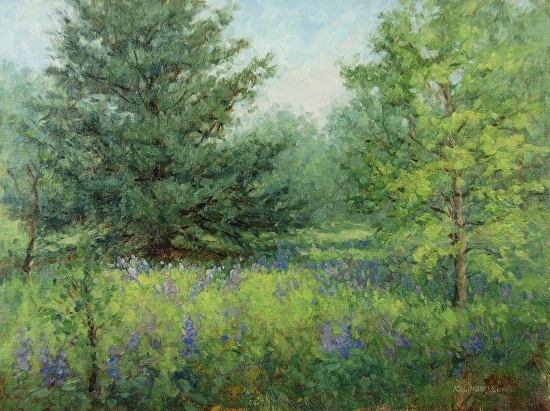 Lupine in the Oak Savanna
The following post is from Preserved! artist Kathleen Kalinowski. The post was originally posted at kathleenkalinowski.com where you can see more of her work. Learn more about the Preserved! art program here.

---
During the past week I have had the privilege of plein air painting several times in the local Maas Family Nature Preserve, part of the West Michigan Land Conservancy. The lupines are now in bloom! This tract of land is a nice place to paint a landscape.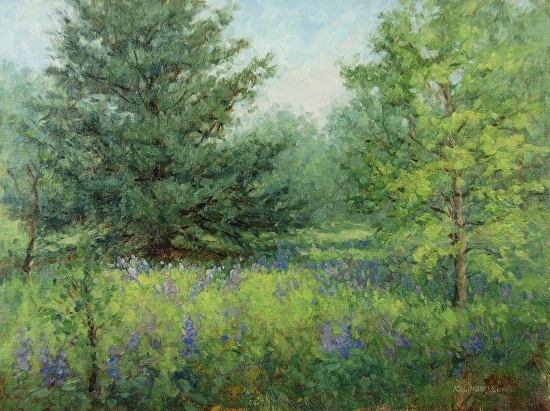 The unique ecosystem and controlled burns keep the fields open and allow the lupine to thrive. As I was painting the various shades of early summer greens, I was also aware of the blue/violet hues of the lupine flowers, and also noticed several blue jays, which added to the fun. The painting on site process takes at least three hours, so all the while I was on the lookout for the endangered Karner Blue Butterfly. The reward was at the end as I was slowly making my way back to the car. Many small butterflies were flitting about and I am positive I saw a male and female Karner Blue.  Very exciting!