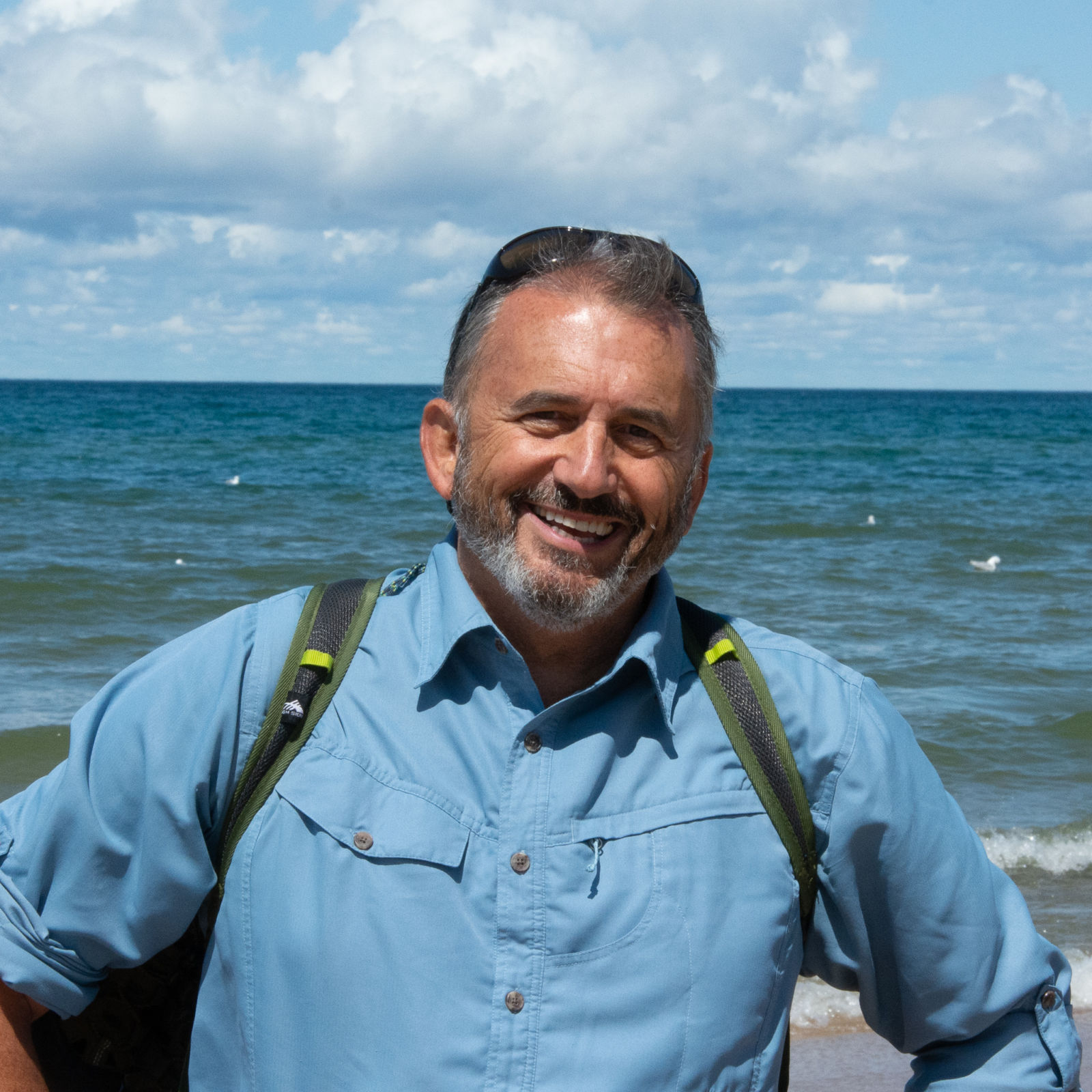 LCWM Executive Director Joe Engel announces his retirement
Executive Director Joe Engel will be retiring from the Land Conservancy of West Michigan in February of 2021, after nearly five years at the helm. 
"It has been an incredible privilege to work with dedicated staff, passionate supporters and volunteers, a committed board, and a mission that increasingly resonates with the future of West Michigan and the coming generations," Joe said. "With new strategic conservation and business plans in place, the Land Conservancy is well-positioned to expand its protection of our beautiful natural spaces and to make those part of a resilient and accessible landscape for everyone—forever."    
Since Joe began as executive director in July of 2016,  the Land Conservancy has added 17 conservation easements, established a 121-acre footprint in urban Grand Rapids at TheHighlands in partnership with Blandford Nature Center, tripled the size of Flower Creek Dunes Nature Preserve on Lake Michigan, helped purchase and protect the 355–acre Ottawa Sands in Grand Haven, and has continued to grow its partnership with stakeholders along the pristine Pere Marquette River and other West Michigan watersheds.   In that same time period, lands protected by the Land Conservancy have increased nearly 25 percent, now totaling almost 12,000 acres.  The staff has grown to ten, and now includes a dedicated development team and a conservation easement stewardship specialist focused on assisting landowners with forest resilience and improved management practices.  
"We have been extremely fortunate to be led by someone of Joe's talent and passion for these past five years," said Board Chair Bill Lawrence. "We are thankful for his service to the Land Conservancy and wish him all the best in in his next chapter."      
Joe intends to remain active with the Land Conservancy and looks forward to assisting the organization in a volunteer capacity—while perhaps finding a little more time to be out hiking the woods he remains so passionate about protecting.    
A search committee has been formed to conduct a national search for Joe's successor.