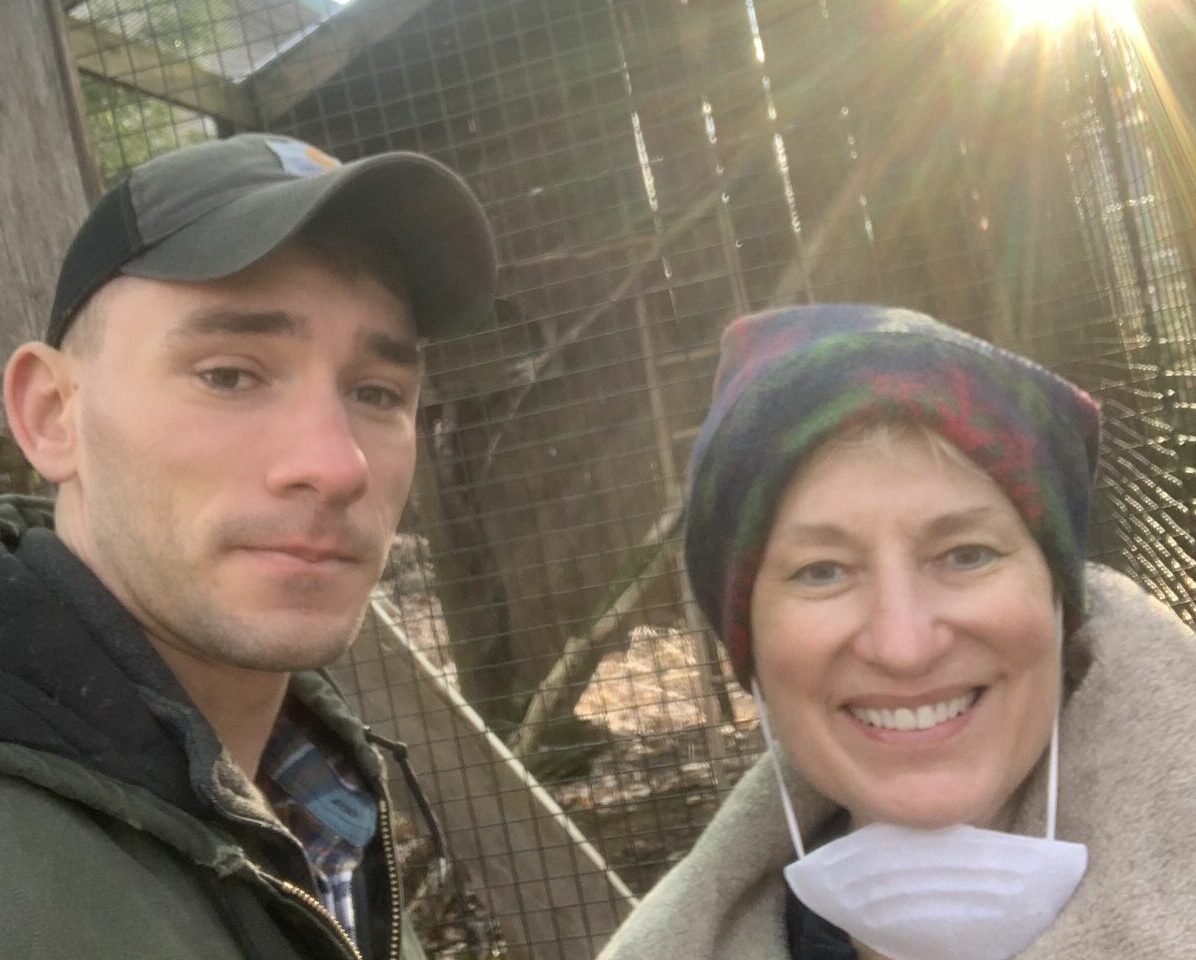 John and Bernadette Barbatano support spaces for nature to reign
John Barbatano and his family have deep roots in Grand Rapids. His childhood home, where his mother Bernadette still resides, is just down the road from The Highlands.
"I grew up playing in the woods at Blandford Nature Center with my friends," John said. 
After graduating from City High School, Barbatano served in the military. Upon his return, he went to school and found a career in ecological restoration. Today, he works in Livonia, splitting his time between restoration work and civil engineering. 
John learned about the Land Conservancy of West Michigan when he discovered the organization's collaboration with Blandford Nature Center to protect and restore The Highlands. The work aligned with John's personal and professional interest in conservation, so he and Bernadette decided to start making a monthly donation to the Land Conservancy. 
"It's important to me that we make a conscious effort to set places aside for the natural world to reign," John said. "The Highlands project is really cool. I love going out there whenever I come back to Grand Rapids to visit my mom or visit friends," he said. 
John said a recurring monthly donation is ideal because it only requires him to remember to do his part once. 
"I only want to have to be virtuous and go out of my way to do it once, then I just want to recline into the knowledge that I'm helping, whether I remember to or not," he said. 
This practice is important to John. He views conservation efforts as the one lasting impact humanity can have. 
"In 500, 1,000, or 10,000 years, our language, our religions, our civilization, our nation-state, our political entities—none of it will survive. We know that it won't, because none of it ever has," John said. "The greatest mark that we are going to make in the world in the long run is what of the natural world we allow to pass through the eye of the needle we've created with the burden we've put on the environment in the last few hundred, few thousand years." 
John said he is troubled by the extensive damage humans have caused to the natural world and considers supporting the efforts of organizations like the Land Conservancy as one way to stand against this damage. 
"We are carving ecological wounds into this world that are millions of years deep. That should give us much more pause than it does. If I was emperor for a day, there are a lot of things that I would do. But I'm not," he said. "We're left to try to find professional ways or personal ways to put your finger in the dyke. That can include donating money to organizations that have the right idea." 
We are grateful for John and Bernadette's support.
Image: John and Bernadette Barbatano, courtesy John Barbatano.