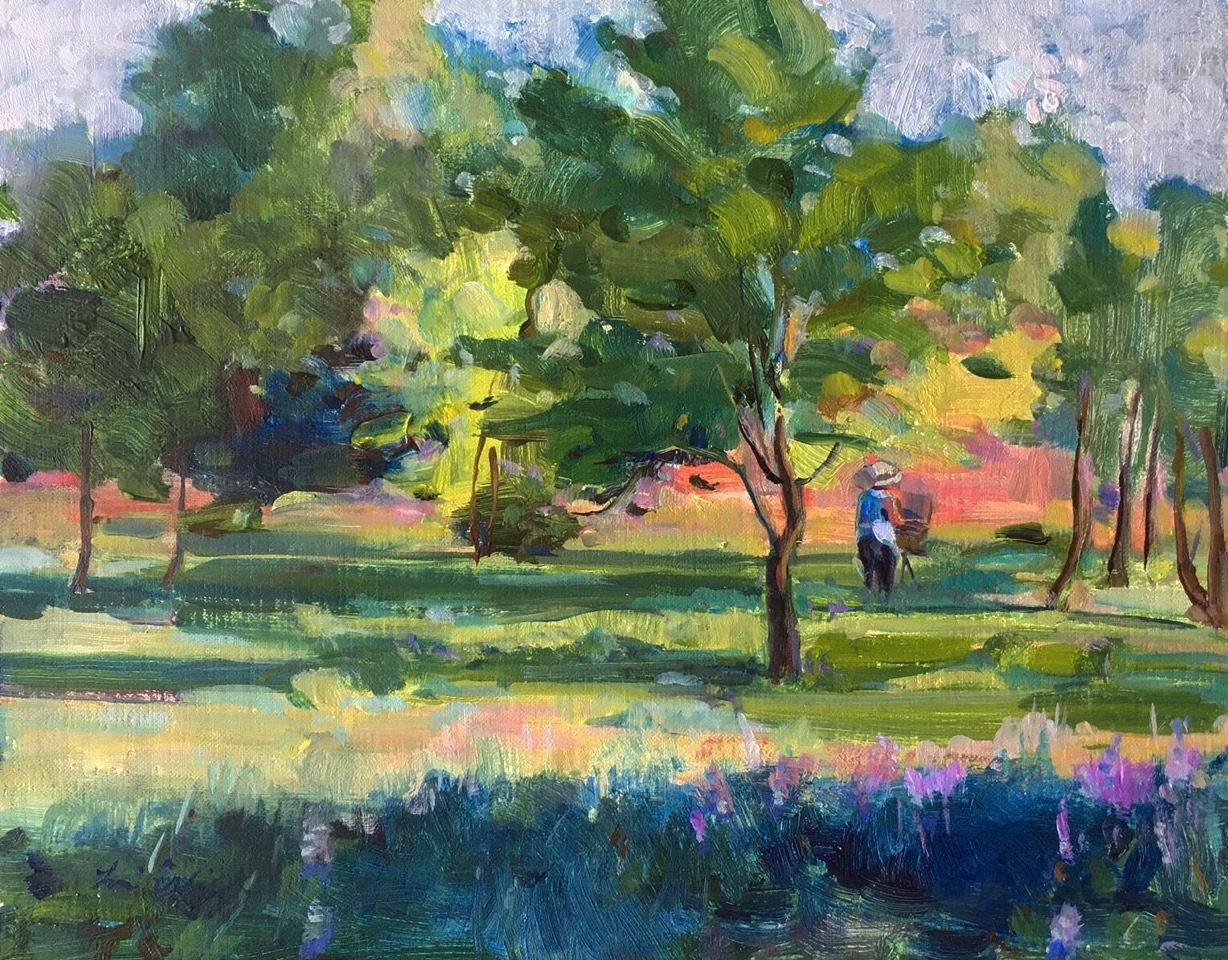 Interview with Lori Eslick
PRESERVED! Artist Interview Series
On the side of a crooked path, in the evening shade of some young, leafy oak trees, Lori Eslick is the picture of an artist. The sleeves of her pale button down shirt are rolled up to her elbows, and her tan apron is splattered with paint. There's a timeless quality to her. She moves languidly, leisurely, like a dancer but with a paint brush. She has a relaxed smile on a fine midsummer evening at Maas Family Nature Preserve.
"Oil paint is like butter," she says. "It's very sensual." The oil painting she's working on shows a lush rendering of the meadow before her, brilliant lupine flowers peeping through the thick green grass beneath a sparse canopy.
"Watercolor is very fun in how flexible it can be, and it can surprise you," she continues. "So I like both mediums."
Lori had plenty of time to develop her artistic taste, as she grew up fairly isolated. Her home rested on 40 acres, and her neighbors resided so deep into the surrounding land, it would have been almost sensible to communicate via smoke signals. She grew up drawing her corner of nature, and she developed an artistic philosophy along the way.
"Each and every landscape is different," she says. "I like the challenge of wherever I'm at. I feel really strongly that you will find something beautiful where you are—you will find something inspiring."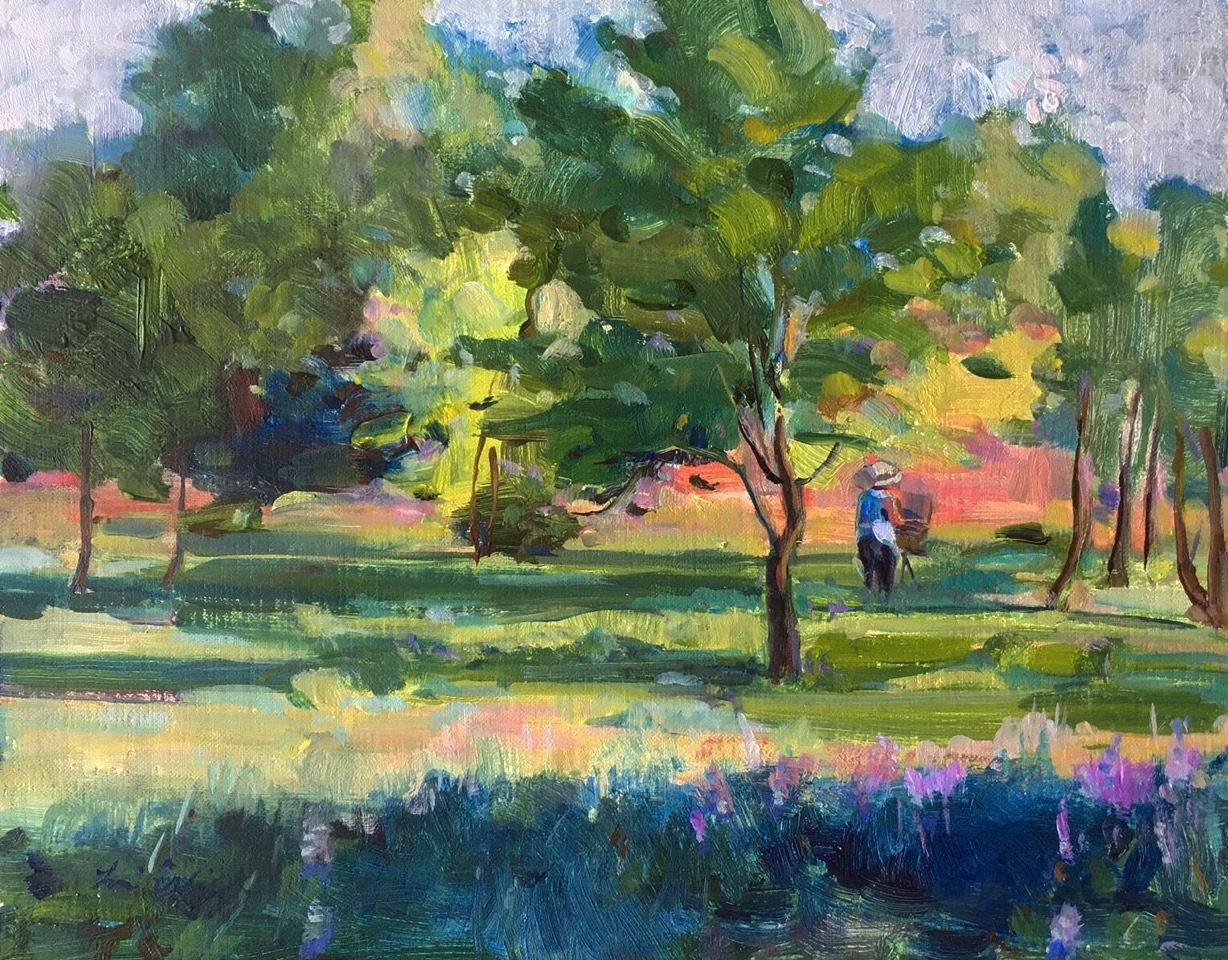 Her talent and passion ferried her to Kendall College of Art and Design. From there, she got a job illustrating greeting cards. Her art accompanied words of comfort, congratulations, birthday wishes, holiday cheer, and inside jokes among friends.
Today, her art illustrates stories written to inspire and educate children.
"A lot of the nature stuff that I really loved, I put into my greeting card art," she says. "In the same way, I love to put as much nature as I can into kids' books."
Just as it did when she was a kid roaming over 40 acres, nature plays an important role in Lori's work and life.
"Sometimes, when I'm painting, there's a spiritual element that happens, and I don't feel like I'm painting at all," she says. "It would be wonderful if people could experience that too–that they could feel that when they look at my work."
Lori's a runner, and for her, the best solution to artist's block is to get outside.
"It's a way to be able to see something differently," she says. "Always when I'm walking or running, I think about a painting that I want to do and how I want to create it, or how I want to fix it."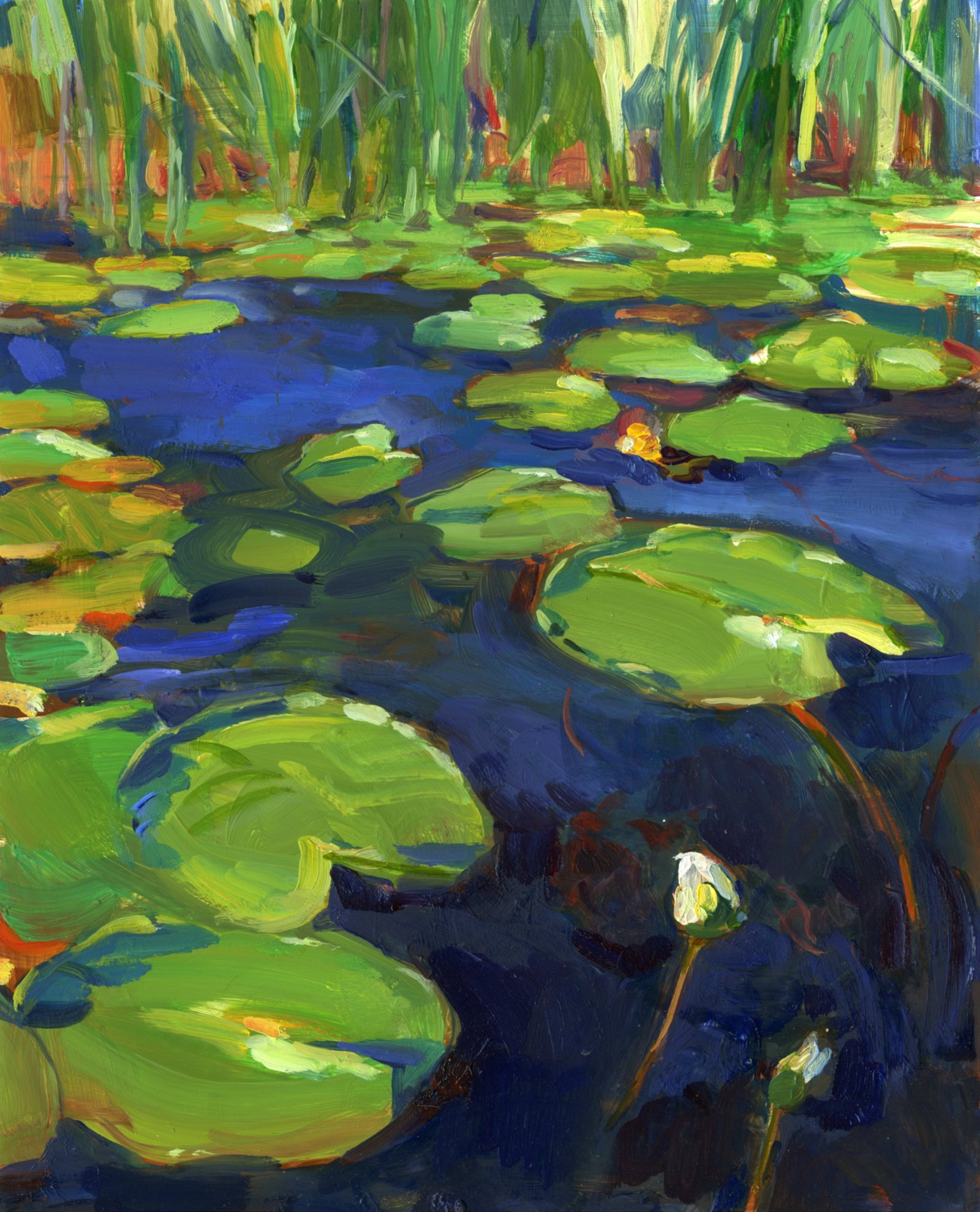 While nature helps heal her artist's block, the combination of nature and art has helped her heal from a great deal more. Twice, Lori has had to undergo surgery to repair an aortic aneurysm. She's an active runner in otherwise good health, who had no symptoms. Lori is forever grateful to her diligent general physician and the thorough care at the University of Michigan Hospital, which saved her life. She's also incredibly humble about more than just mortality.
"Everybody goes through stuff," she says. "I'm very lucky. It was happenstance that they found the aneurysm. I think it has really fostered me to understand that our life is very finite. We're only passing through here. Art is a wonderful way for me to enjoy that. I share my art as a way to celebrate life."
Preserved! is one of the many outlets Lori uses to do just that.
"I believe very strongly that creativity does boost exploration in the sciences," she explains. "I love to be involved in a group where our paintings are going to benefit the Land Conservancy, because this land is not ours. It is the future."
---
Learn more about the Preserved! program and read other artist interviews here.