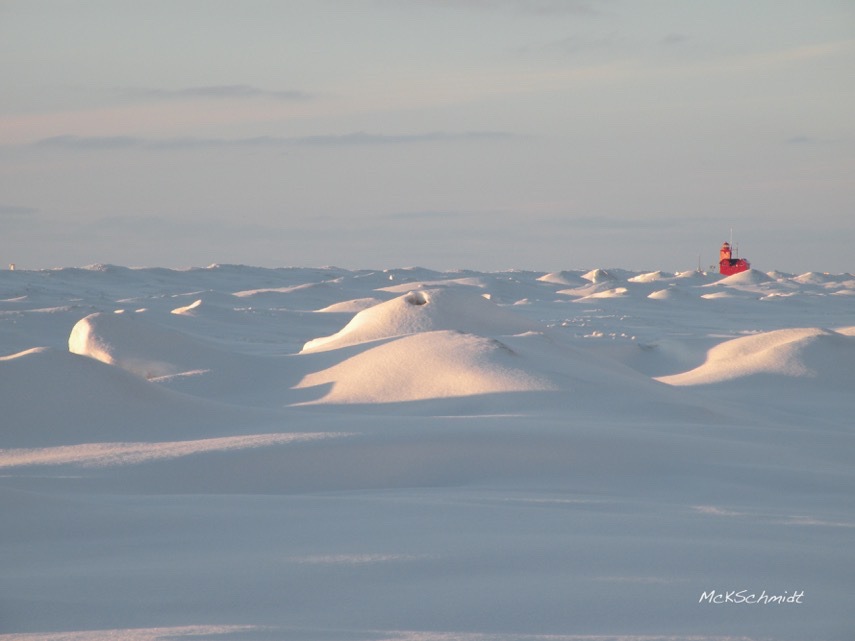 Lake Michigan Ice Mountains
The following post is from guest blogger, Mary McKSchmidt. The post originally appeared on her blog where you can find more photos of the ice mountains.

***
When the first chill of winter settles like a mist upon my shoulders, I cannot remain indoors for fear of missing their creation. Born the children of a hushed wind and a slow-rocking lake, they are shaped by the ice in the shallows, the silent swirl of heaven's frequent dustings.
The stillness soothes the spirit.
But harmony rarely lasts. Soon wind and waves storm the mountains, shattering the silence. Walls of water roll beneath foundations, sucking up sand and ice and heaving them towards shores. The pounding of the once majestic peaks cuts through me, like conflict battering the heart. And then one day, the fickle face of a winter sun decides to linger and the mountains give way to spring.  And I cannot remain indoors for the thrill of creating footprints in the sand, smelling the freshness of the forest, witnessing the first green leaf of life.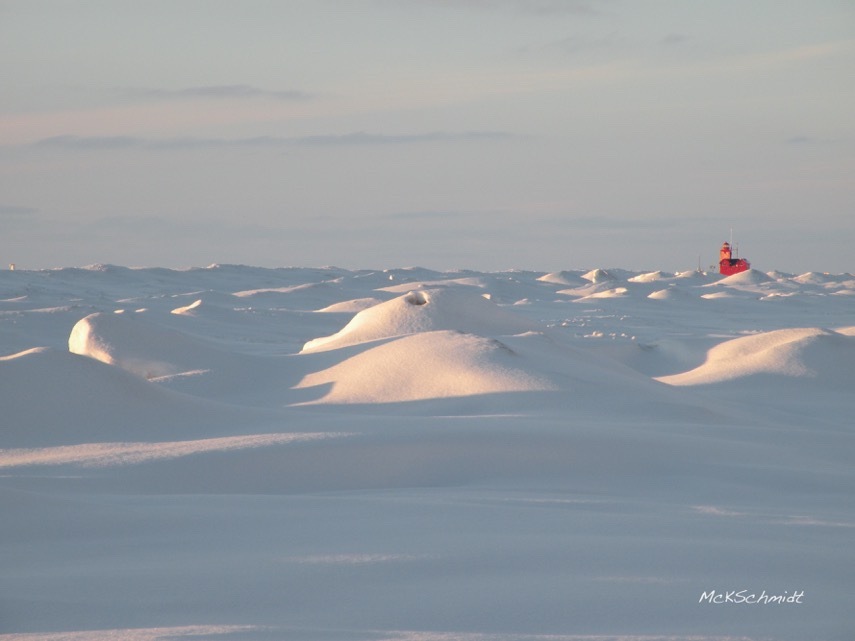 ***
Through her writing, photography, and public speaking, Mary shares stories to create awareness, spark individual commitment, and build the political will necessary to restore and protect Lake Michigan, this Great Lake she calls home. Writing under the pen name, Mary McKSchmidt, she is the author and photographer of the book, Tiny Treasures: Discoveries Made Along the Lake Michigan Coast, an artistic collection of wildflowers. Excerpts were featured in the 2010 issue of Michigan Blue magazine. Other published works include "Winter Walks" in the 2012 issue of Michigan Blue; "Autumn Crossing," appearing in Sail magazine's August 2010 publication; and a monthly opinion column on Great Lakes issues written for The Holland Sentinel from July, 2006 through February, 2008. Op-ed pieces have been featured in the Grand Rapids Press and the essay "Can One Person Make a Difference?" was read in the opening session of the 2006 Great Lakes Restoration Conference sponsored by the Healing Our Waters Coalition. To read more of her work, visit http://www.marymckschmidt.com/blog.