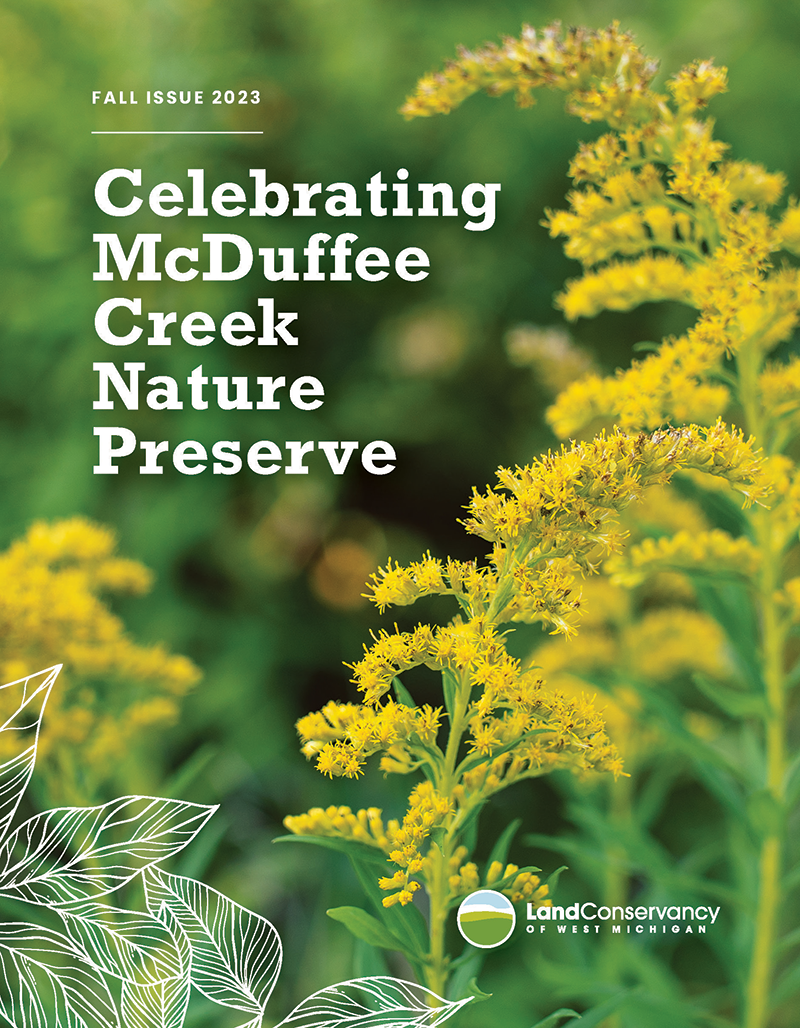 Fall Newsletter 2023
This fall's newsletter takes a look at McDuffee Creek Nature Preserve, which opened to public exploration this month. Read about the new preserve and the partnerships that made it possible, plus more Land Conservancy news and events.
Read the newsletter in its entirety here.
Would you like to receive print copies of our newsletter in the future? We mail annual supporters our newsletters twice a year. Donate to the Land Conservancy of West Michigan today, and you'll be subscribed!