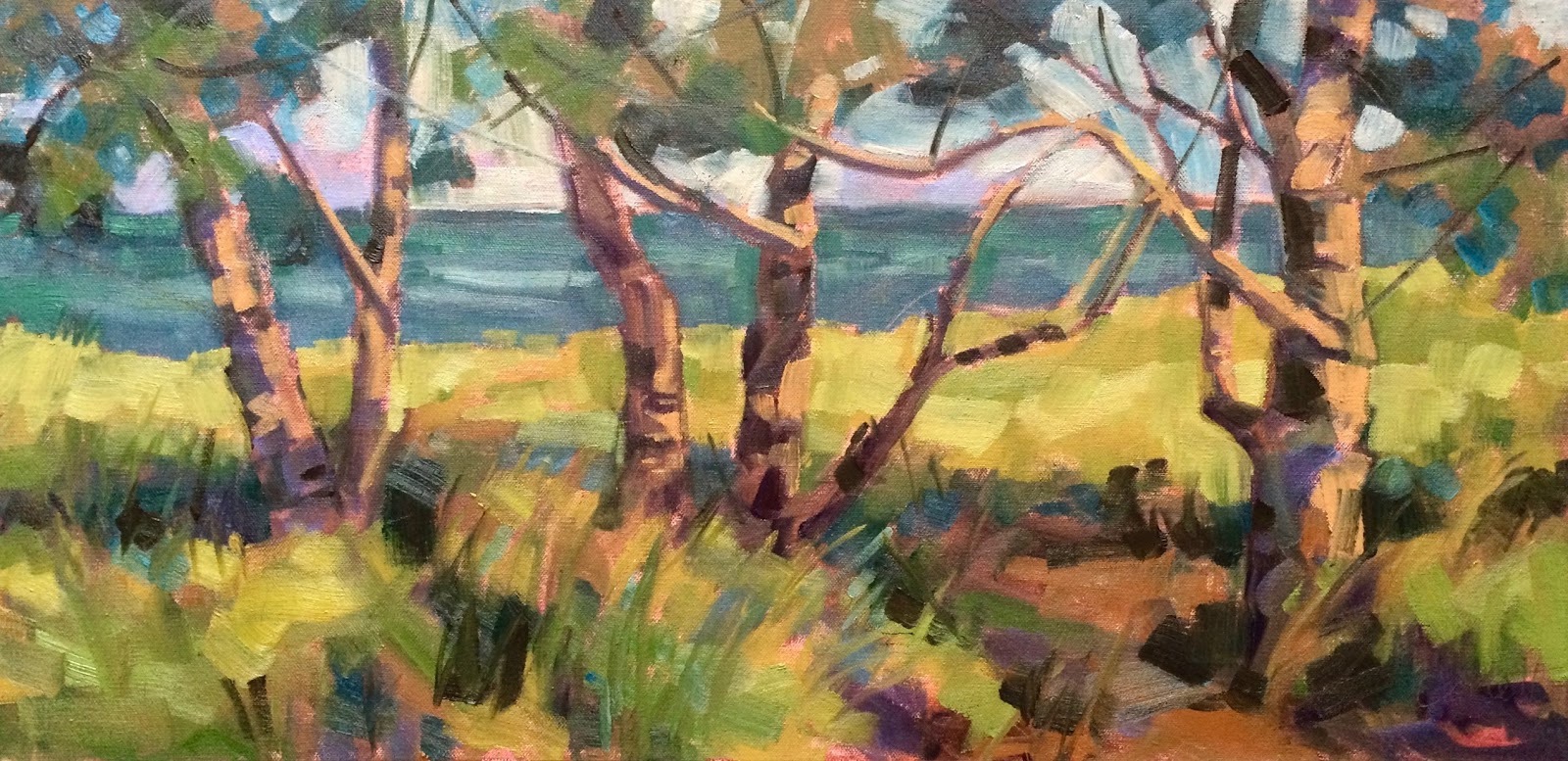 Close to Home
The following post is from Preserved! artist Anne Corlett. The post was originally posted at http://annecorlettartworks.blogspot.com where you can see more of her work. Learn more about the Preserved! art program here.

---
In the recent past, I traveled all over the United States in search of adventure in the form of landscapes I had never seen, much less painted. It was a fabulous quest, but a completely different story from today's. This summer, I am content to stay closer to home. I swear there is something magical about the West Michigan coastline. It holds secrets from the past and whispers of the future.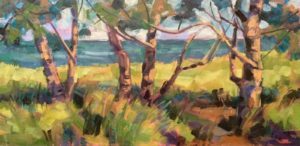 Last week I packed up my plein air supplies and drove 6.5 miles to the Saugatuck Harbor Natural Area. This beautiful stretch of open dunes and wetlands encompasses 173 acres. In 2011 it was purchased by the City of Saugatuck with the help of the Land Conservancy of West Michigan, the Michigan Natural Resources Trust Fund, the Coastal and Estuarine Land Conservancy Program and numerous private donors. The diverse ecosystem holds wetlands, woods, dunes and shoreline along with rare plant and animal species. It is a true treasure! As I walked the trail up from the Oval Beach Parking lot, I was hailed by the sweet smell of a lake breeze and the soft song of cottonwood leaves tapping against each other, beachgrass rustling below.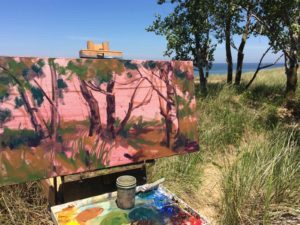 I set up near a stand of trees and watched the light play along their branches with genuine joy. I am forever grateful that this special landscape is preserved, not just for my pleasure, but so that generations to come will be able to witness its unique beauty. I am lucky to live in West Michigan and luckier still to be able to celebrate its splendor by making marks on a canvas with oil paint.