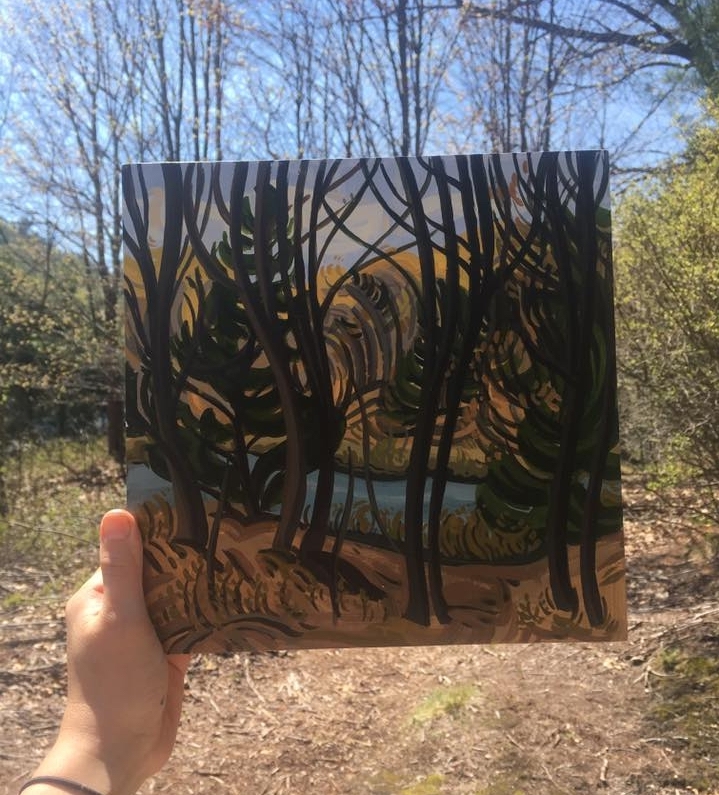 A Visit to Lost Lake
The following post is from Preserved! artist Randi Ford. The post was originally posted at randifordart.com where you can see more of her work. Learn more about the Preserved! art program here.

---
This summer I will be creating pieces for the Land Conservancy of West Michigan's Art show called, Preserved!.  Multiple Michigan artists will be creating artwork that captures the preserved lands that the LCWM takes care of and supports. The work that we create will be inspired be these preserved lands in the West Michigan area, and will be available at the art show held in October. Sales will benefit and help support the West Michigan Land Conservancy and all the positive work they do for the nature that surrounds us.
The first piece I created for the art show, Preserved!, was created on scene at Lost Lake, located among the Muskegon State Park.  This lake was beautiful and so pristine.  The hike to the secluded lake was very magical and had large pine trees that brought you out to a small lake with so much growth and life around it!  I have not been to a lake that was that untouched before.  I hiked all around it taking photographs for inspiration for future paintings, while finding the perfect spot to paint on scene. The variation of vegetation was outstanding along the lake, and it was a beautiful day spent painting.  I can't wait to see what else the LCWM has been preserving.