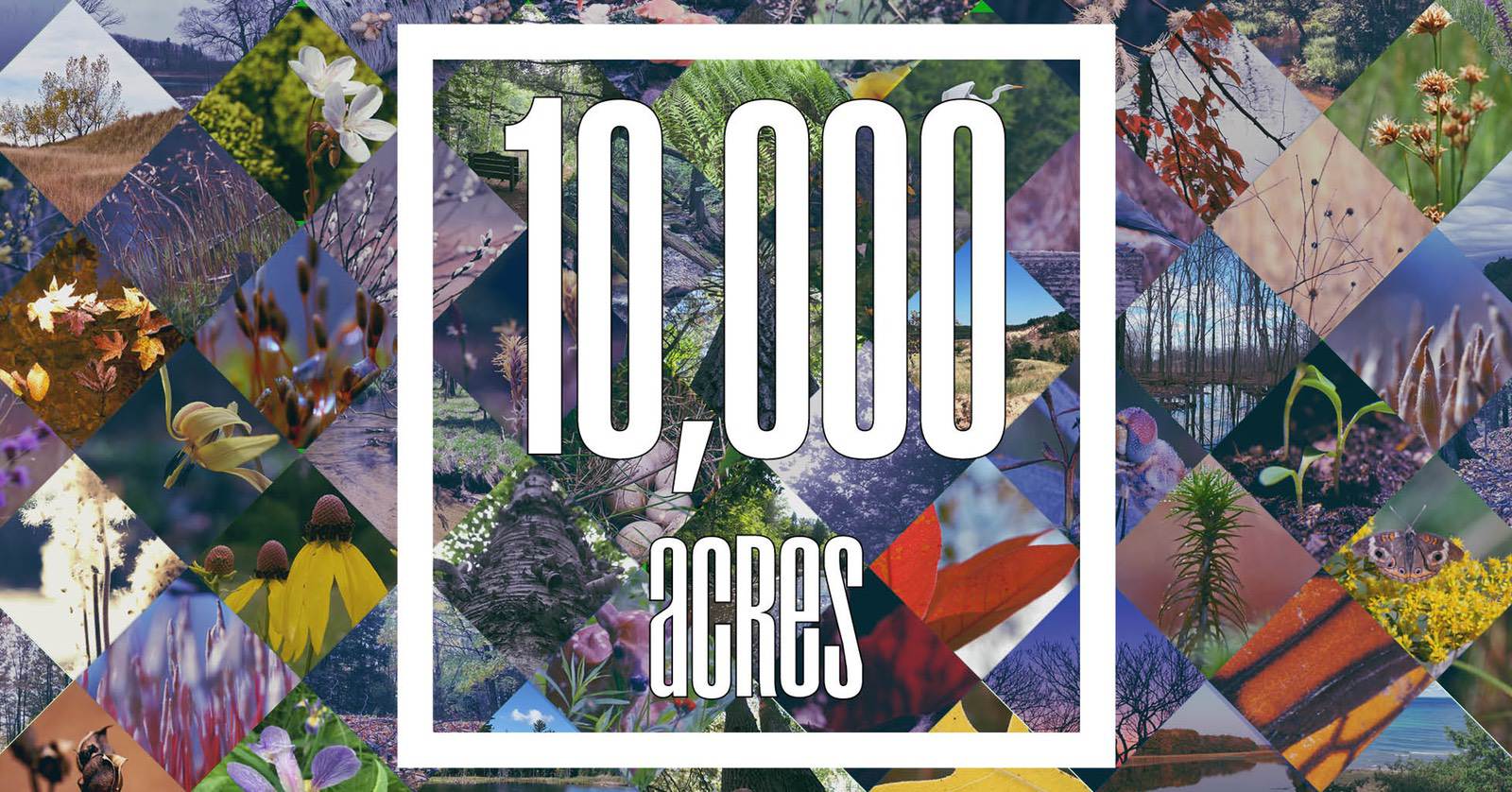 10,000 Acres Protected!
An Exciting Landmark Reached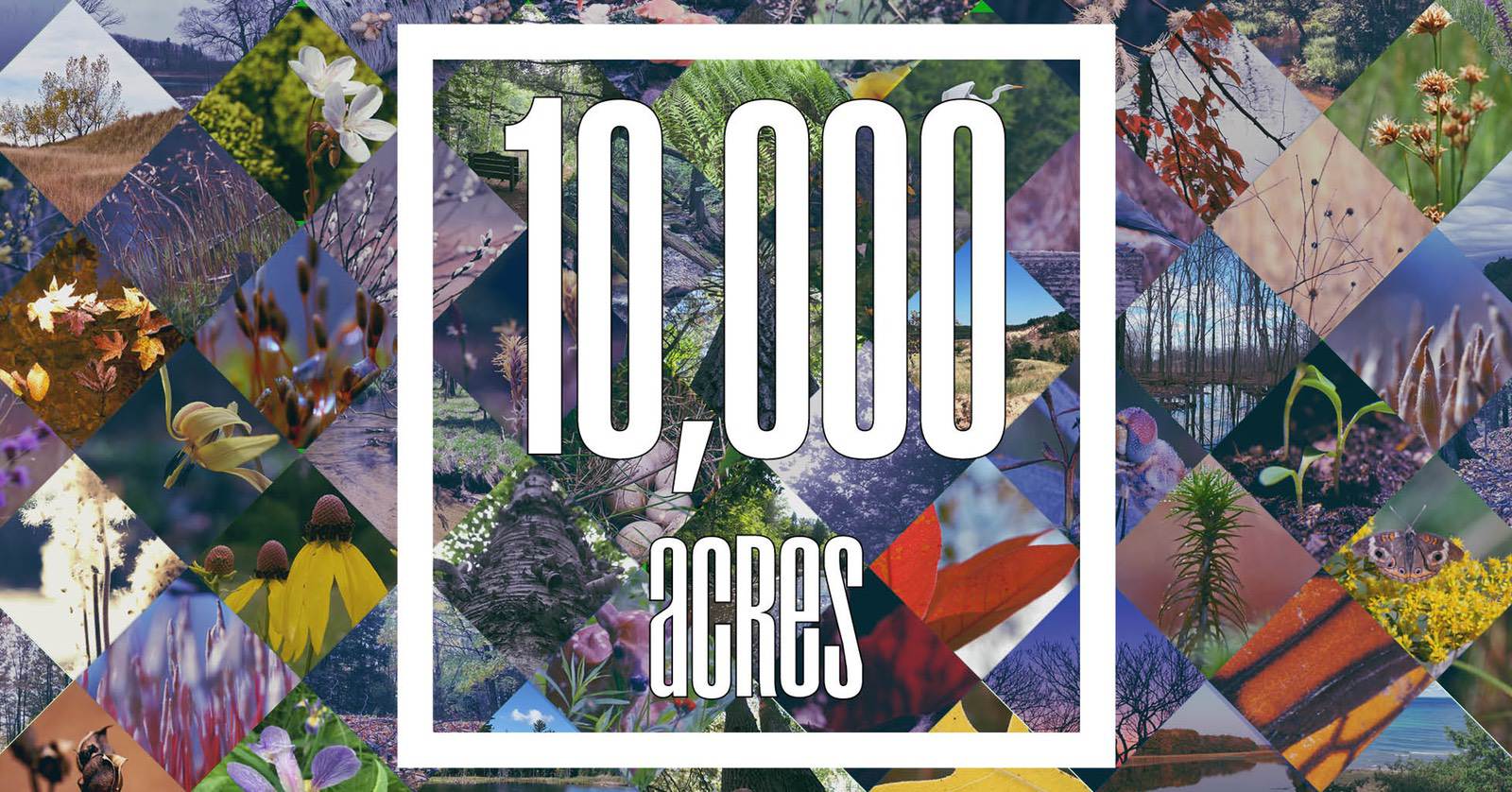 With the completion of several new conservation projects at the end of 2016, The Land Conservancy of West Michigan recently surpassed a total of 10,000 acres of preserved natural land in West Michigan.
Five new projects were completed in December and were protected with conservation agreements, including the largest piece of land ever protected in the forty year history of the organization. This property, known to many simply as "The Land," protects over 650 acres in Oceana County and contains the headwaters to Ruby Creek, a high quality tributary to the Pere Marquette River. It is almost completely surrounded by Manistee National Forest and ensures that large stretches of forests and wetlands in the area remain protected (A view from the "The Land" below).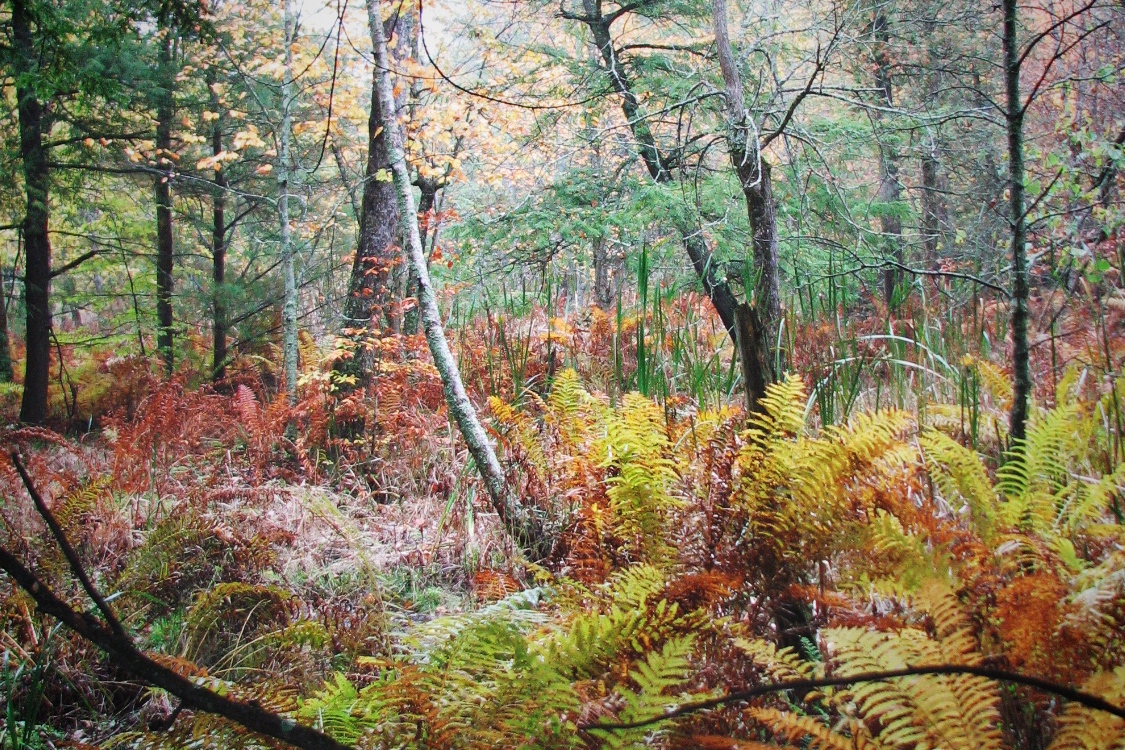 The Kiwanis Club of Muskegon and the Community Foundation for Muskegon County also protected a property located in Newaygo County where, for decades, children have come for retreats and have enjoyed the natural outdoor setting on the Little South Branch of the Pere Marquette River. The final three conservation agreements were put in place by three neighbors in Lake County. By coming together they were able to protect nearly ¾ of a mile of the middle branch of the Pere Marquette River. (The work of a beaver on one of these properties shown below).
Overall, these projects protect over four miles of river frontage in the Pere Marquette River Watershed helping preserve wildlife habitat and making the river a wild and beautiful place for all those who use the river for recreation. The Land Conservancy recently launched the Pere Marquette Wild project to protect 10 miles of the river in the next 3 years. These projects go a long way toward the success of this project.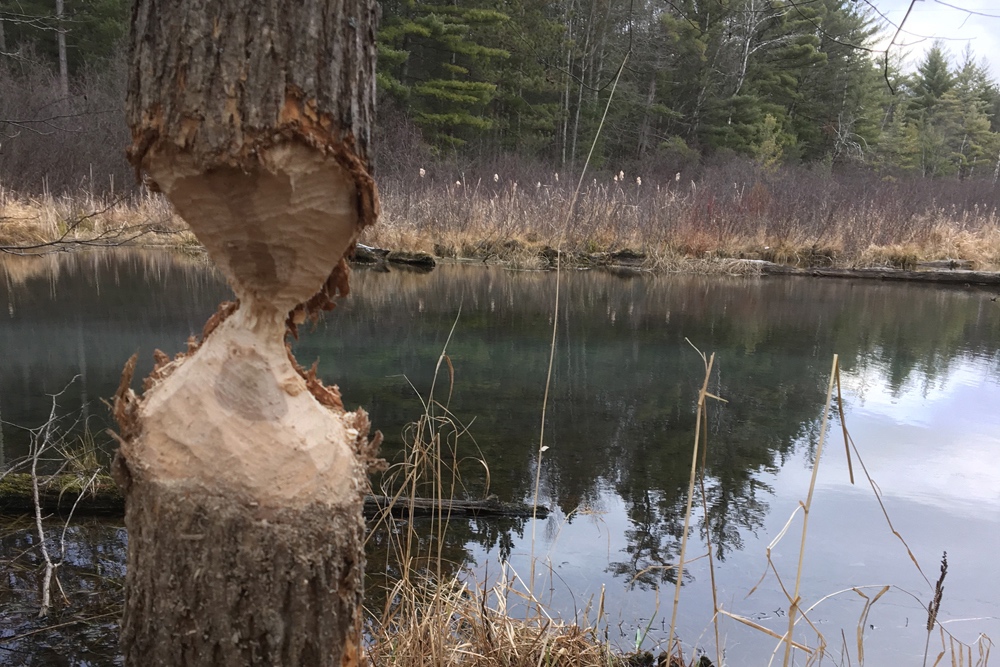 "While we are excited to reach such an amazing landmark, we are even more thrilled to hear the stories that come from the people around West Michigan who are able to enjoy the natural places where they live and play," said Joe Engel, Executive Director at the Land Conservancy.
For forty years, the Land Conservancy has worked in a number of different ways to reach this goal, including acquiring 16 nature preserves throughout West Michigan, partnering with local communities to protect important landscapes, and working with private landowners in 8 counties to protect land with conservation agreements.
Many new projects are in the works for 2017 and the Land Conservancy looks forward to working with communities around West Michigan to keep nature nearby for years to come.