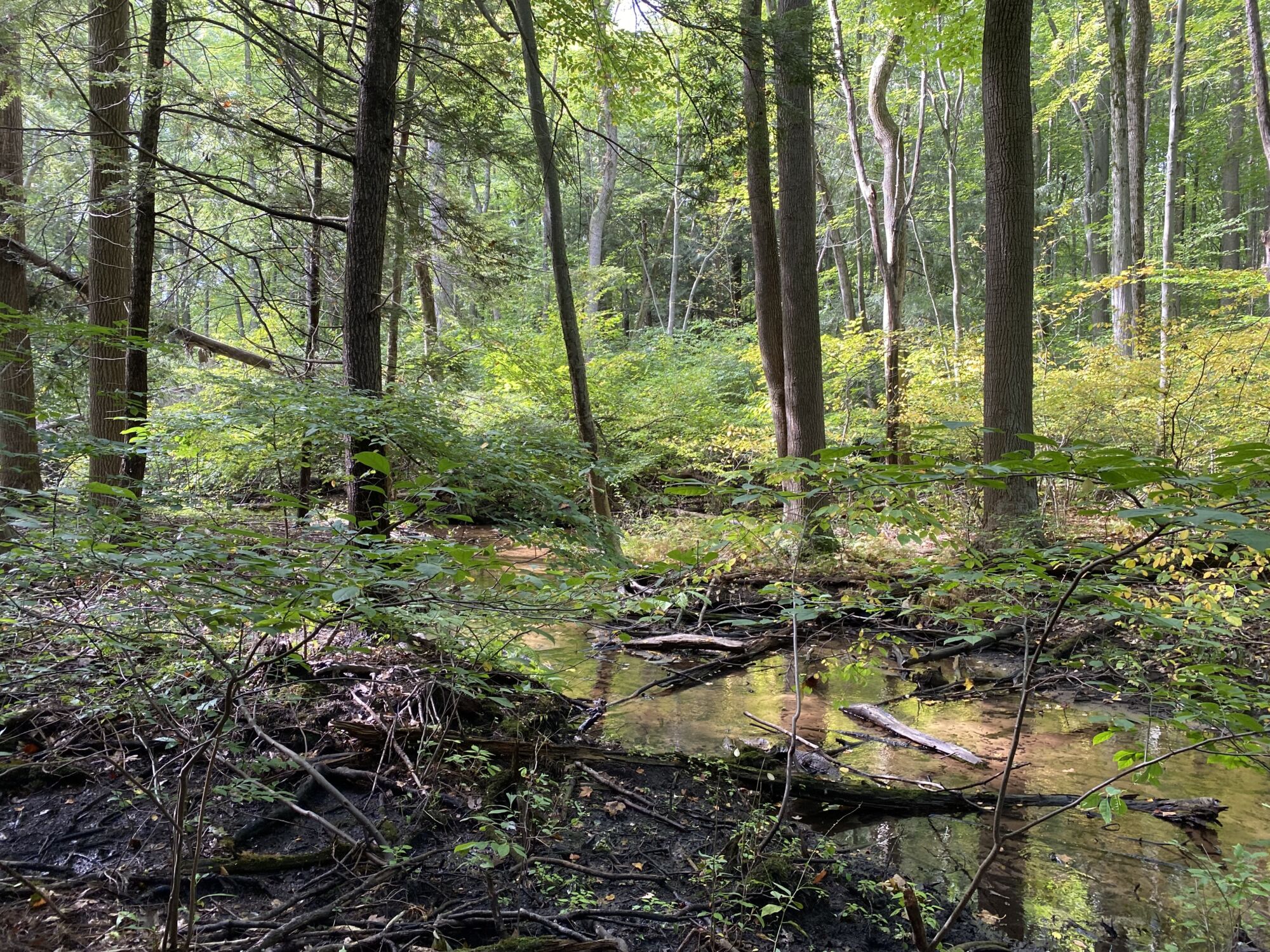 Six acres added to Kuker-Van Til Nature Preserve
A generous neighbor to Kuker-Van Til Nature  Preserve in Holland has donated 6 acres to expand the preserve. The donation was made in honor of the late C. Michael Brown by his widow, Becky Shankwiler-Brown, and his daughters, Cori (Brown) Pierce and Jessi Brown. 
The addition boasts a rich lowland forest full of tulip trees, birch, beech, and maple. This land is home to woodpeckers, raccoons, deer, and over 1,000 feet of a small, crystal-clear creek that flows into Lake Macatawa. Interestingly, this property was once owned by the family that donated the original Kuker-Van Til Nature Preserve. Thanks to this incredibly generous donation, we are able to rejoin these two parcels. 
We are grateful to the Brown family for their generous donation. Their legacy will include having helped keep nature nearby for the Holland community.