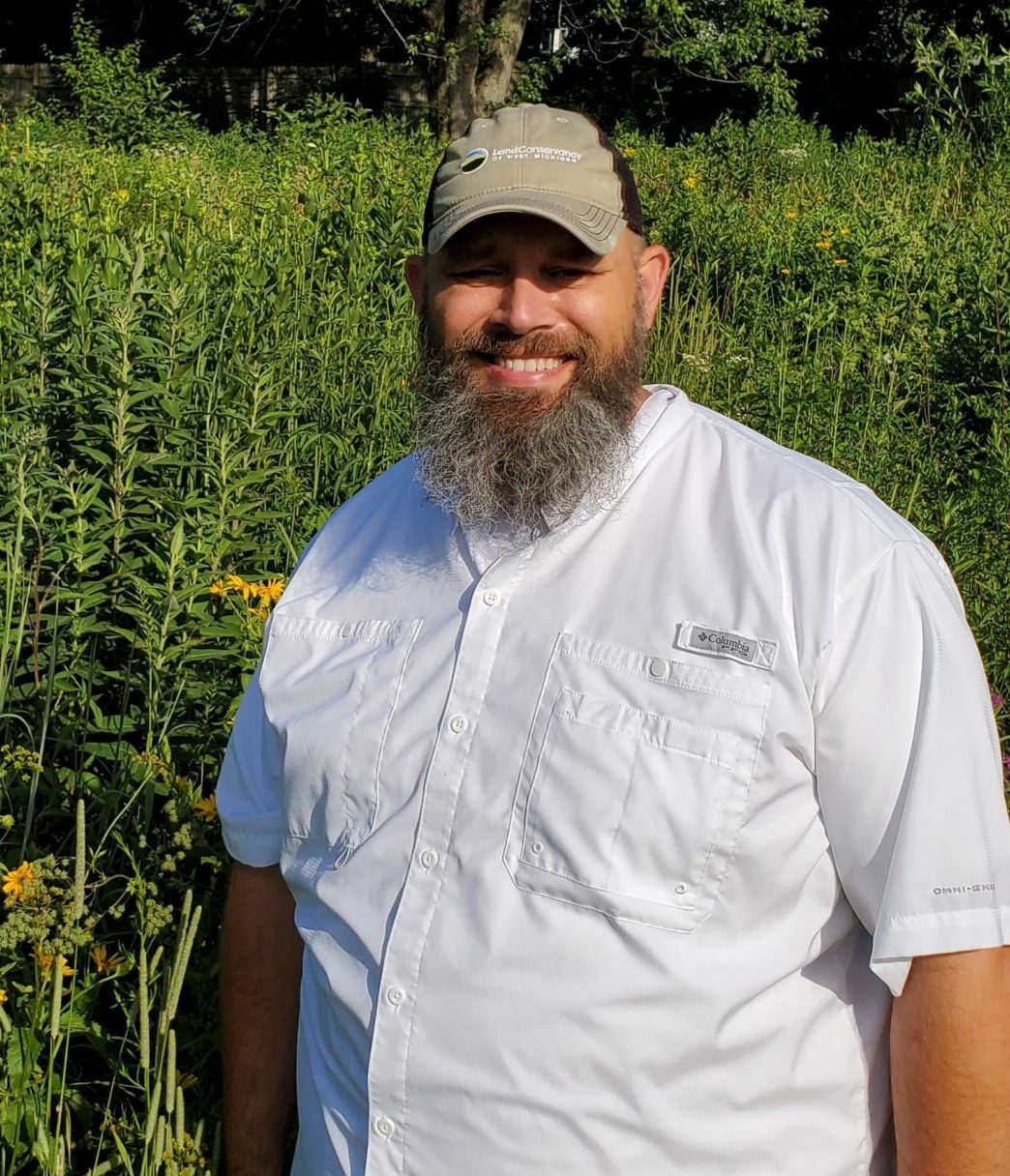 Meet the Staff: Jason Googins, Stewardship Technician
When it comes to helping people protect, enjoy and care for nature in West Michigan, LCWM's staff make it all happen. This post is part of a series of interviews to help you get to know our team members!
Introduce yourself! Share three fun facts about you.
Greetings, my name is Jason Googins. I consider myself a self-taught naturalist with a love for the outdoors. My work with the LCWM allows me to provide a home for all of Michigan's native plants and animals. Some things you may not know about me. I left a 23-year printing career to pursue work restoring habitats. As a kid in elementary, I would get detention for going down to the creek. Now I get paid to do it. For 8 years, I have been a trained National Weather Spotter.
Describe your role at the Land Conservancy.
This has been my fourth season working for the LCWM. I wanted to work for the for the Land Conservancy because of the people that work there.  They are so hard working and dedicated at protecting the homes of wildlife that I wanted to be a part of that.  A typical day is never typical, but mostly I am restoring and/or maintaining the homes of the creatures that live in our preserves.  Sometimes I'm doing trail maintenance to allow everyone to enjoy nature.
Why is conservation important to you?
Every plant, animal, insect, etc. needs a home just like we do.  However, many of them need very special homes.  Conservation allows for the land to have all types of homes on them.
What is your favorite part about working with LCWM?
Literally everyday is learning and/or seeing something new.  For example, I saw a porcupine for the first time in the wild at one of our preserves.  I was only couple a feet away from that amazing animal.
What is your favorite natural area or habitat type?
Edges or transitions are places between 2 types of habitats.  To me they are the most exciting areas and the most active.  There seems to be a lot of diversity in these zones.
What is your favorite West Michigan critter or plant?
Green violet (Hybanthus concolor) is kind of rare and inconspicuous.  It took me 3 years of searching before I finally saw one.  I personally think that violets in general are under appreciated.