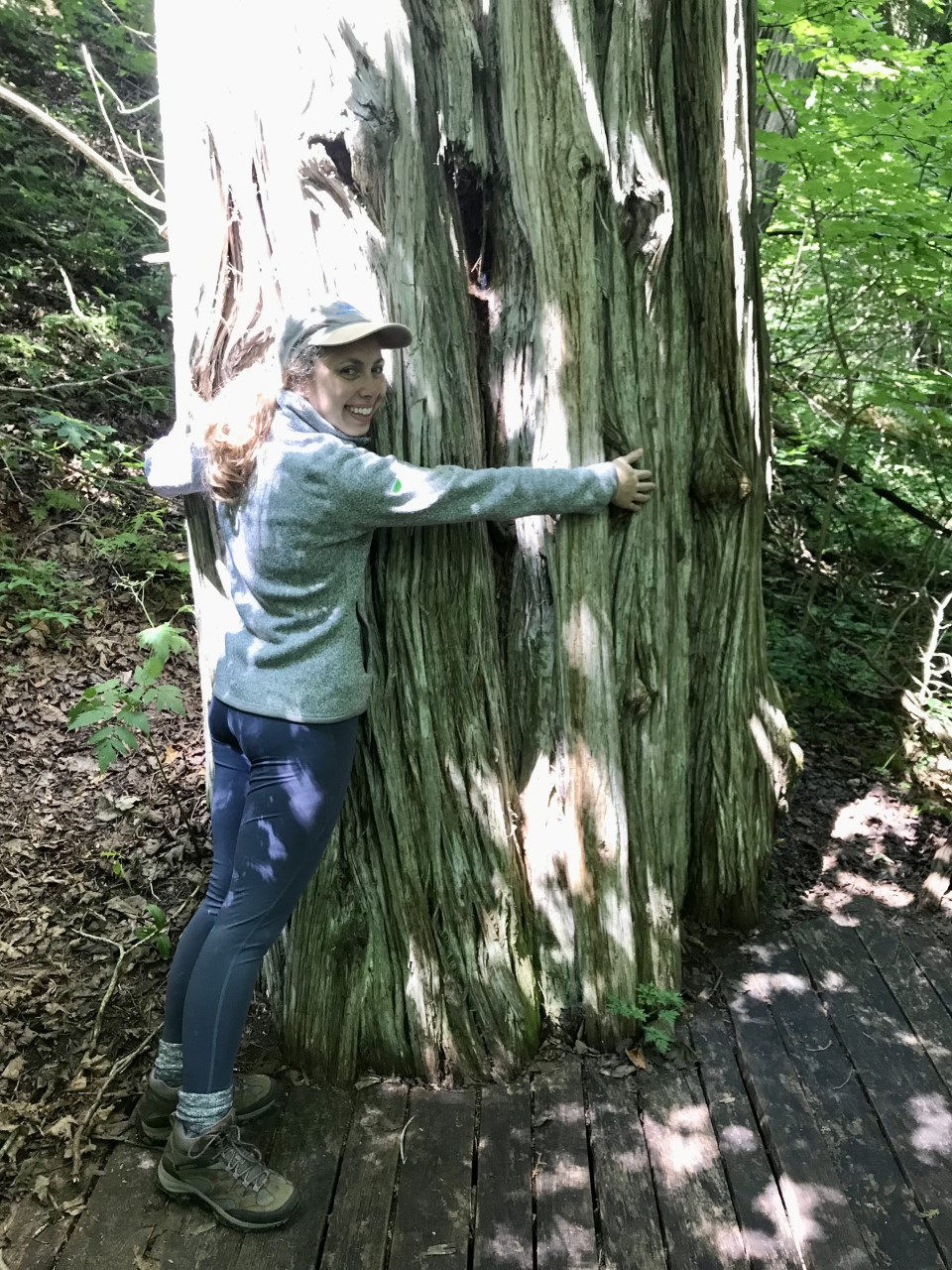 Meet the Staff: Emily Ambs, Annual Giving Manager
When it comes to helping people protect, enjoy and care for nature in West Michigan, LCWM's staff make it all happen. This post is part of a series of interviews to help you get to know our team members!
Introduce yourself! Share three fun facts about you.
I teach dance classes and choreograph musicals in the community.
My favorite food is pizza, or maybe cheese in general, and my favorite beverage is tea.
In my free time, I love checking out new restaurants, playing games with friends and family, going on walks/hikes with my partner and our dog, and cozying up with a good book (or a movie) and my two cuddly cats.
Describe your role at the Land Conservancy.
I've been with the Land Conservancy for 2.5 years. Since I was a child, taking care of the earth has been important to me. Over time, I became more passionate about the environment and sustainability. This job perfectly combines this passion and my professional skillset, and it allows me to form deeper relationships with members of our community, which brings me joy. In a typical day, I spend time connecting with LCWM supporters, collaborating with team members on projects, analyzing data and strategizing, and coordinating LCWM events.
Why is conservation important to you?
Conservation is important to me because we only have one Earth. It's our home. And it's home to countless plant and animal species, as well as the home of future generations of humans. Local conservation is important to me, because protecting and stewarding the natural spaces near us improves our air, soil, and water quality, and it also improves our quality of life.
What is your favorite part about working with LCWM?
I love connecting with caring people and learning about them and why they support the Land Conservancy's work. There are some truly amazing folks in this community.
What is your favorite natural area or habitat type?
Growing up in Ottawa County, I've always found comfort and enjoyment on the Lake Michigan lakeshore. Warm sand under my feet, the sound of waves crashing…that's soul-filling stuff!
What is your favorite West Michigan critter or plant?
Butterflies make me happy, and they remind me of my grandmother. I get excited every time I see a monarch butterfly out at Flower Creek Dunes.
Is there anything else you'd like to share?
A big thank you to all of you out there who support conservation and choose to partner with the Land Conservancy!