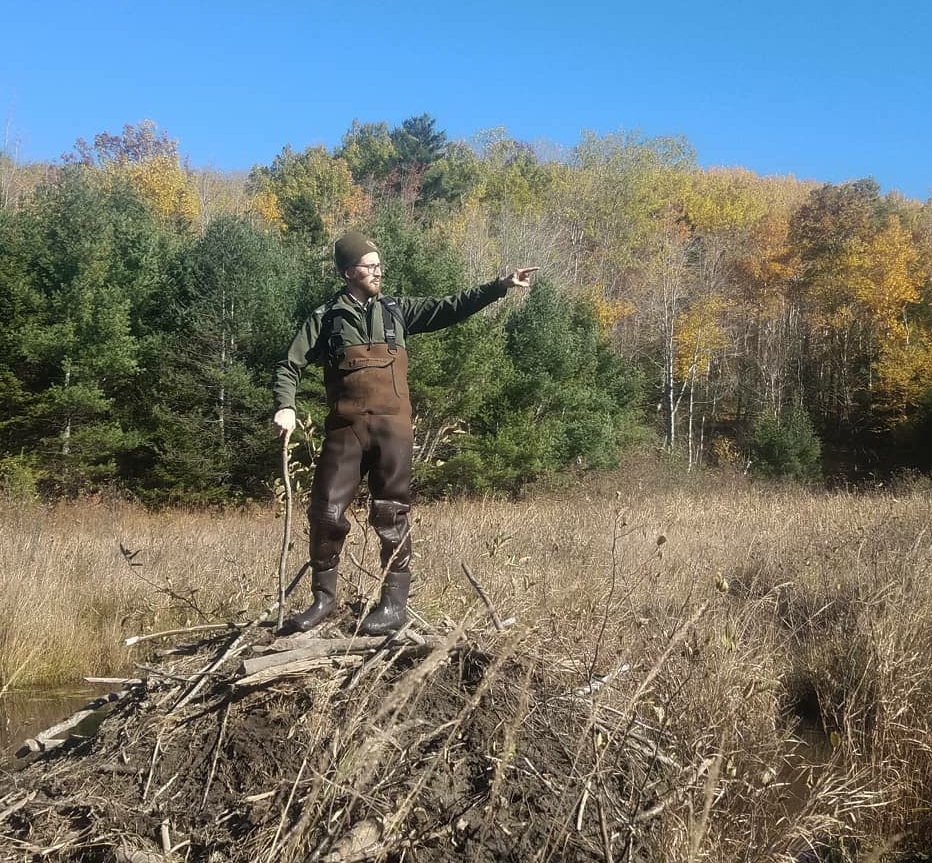 Meet the Staff: Chris Long, Conservation Easement Stewardship Specialist
When it comes to helping people protect, enjoy and care for nature in West Michigan, LCWM's staff make it all happen. This post is part of a series of interviews to help you get to know our team members!
Introduce yourself! Share three fun facts about you.
Hello, I'm Chris Long and I am the new conservation easement specialist at the LCWM. I have a background in wildlife and habitat ecology. I grew up in Detroit and always appreciated conservation areas, from 1-acre pocket parks to endless wilderness areas. I've worked with DNRs, research groups, and the Forest/Park service and lived in California, Maine, and New York before coming back to Michigan. I love biking of all kinds and helping my community through mutual aid and volunteering.
Describe your role at the Land Conservancy.
I just recently began working with the LCWM in July. I am excited to work with the conservancy on local conservation projects across west Michigan. I was drawn to the LCWM because of its history protecting unique ecosystems and lands in the region and the community focus of conservation the conservancy focuses on.  
A typical day for me involves reviewing conservation easements and visiting properties with landowners to help monitoring efforts and provide follow-up and management recommendations for properties and connect landowners to partnering organizations to help achieve conservation goals. 
Why is conservation important to you?
Conservation is important because it focuses on current and future goals and benefits to both humans and the ecosystems we occupy. Incorporating the best science, climate change, and human relationships help conservation efforts be resilient into the future while addressing current challenges, something that is more important than ever in a rapidly changing world.
What is your favorite part about working with LCWM?
So far it has been meeting with landowners and getting to see the unique ecosystems they protect across our service area.  I love making connections with conservationists, sharing stories and knowledge about the outdoors, and helping create a diverse network of protected areas to benefit people, wildlife, and land.
What is your favorite natural area or habitat type?
My favorite habitat nationally would be the wonderfully weird high elevation forests of southeastern California, home to ancient bristlecone pine trees over 4000 years old! Locally it would be the coastal marshes of the Great Lakes in the northern lower and upper peninsula.  
What is your favorite West Michigan critter or plant?
Beaver
hands down
! Social, smart, adorable, and heavy duty, they are the only other animal besides humans to engineer their own
habitat. They
provide
 many underappreciated benefits to water quality and hydrology, fisheries, wildfire control, and habitat for hundreds of o
ther species across their range!