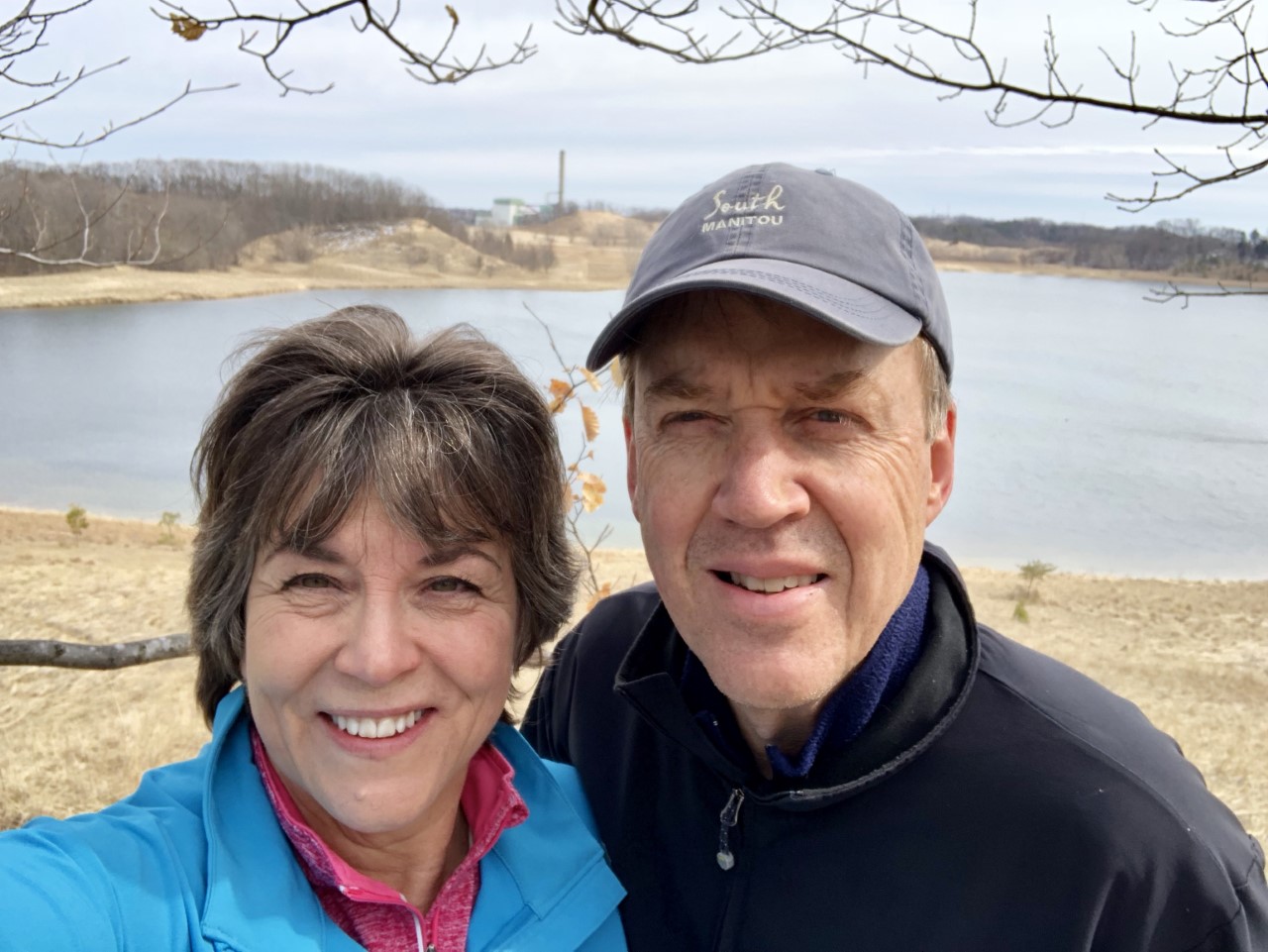 Meet the Staff: April Scholtz, Land Protection Director
When it comes to helping people protect, enjoy and care for nature in West Michigan, LCWM's staff make it all happen. This post is part of a series of interviews to help you get to know our team members!
Introduce yourself! Share three fun facts about you.
My maiden name, "Oja" is of Finnish origin, and it means ditch or stream.  I hope it's the latter.
I have sung in productions of 8 of the 14 Gilbert & Sullivan Operettas (most with the University of Michigan's Gilbert & Sullivan Society).
To earn money for college and grad school, I had the illustrious job of taking care of rodents for psychology and zoology departments, and I learned that white rats and flying squirrels are MUCH nicer than chinchillas and woodrats.
Describe your role at the Land Conservancy.
How long have you been with LCWM?  It was an honor to open the Land Conservancy's first office in May 1993— so, 28 1/2 years.
What made you decide to work with us?  I previously worked for the Michigan Chapter of The Nature Conservancy, but left that job when I met my husband and moved west to Grand Haven.  After a couple of years as the executive director of the North Country Trail Association, I was thrilled to return to my passion: protecting natural land with a conservancy.
What does a typical day look like/What are your typical responsibilities?  As the Land Conservancy's work of ensuring permanent protection for natural land has gotten more complex, my job has become more of a desk job.  I am often drafting conservation easements, or reviewing purchase agreements, appraisals, or title work.  I enjoy my time working with landowners and strategizing with local government partners about our conservation projects.  Occasionally, I have the great pleasure of visiting properties that we have protected or those that are potential projects.
Why is conservation important to you?
Preserving places that support native species and natural ecological processes is something we have to do—it is basic infrastructure for our environment, but more importantly, these places seem essential for our happiness and health.
What is your favorite part about working with LCWM?
Working in partnership with like-minded people and organizations to make a tangible difference in the West Michigan landscape—one that will last into the future.  Seeing how these habitats can thrive with good management, and then seeing other people enjoy these protected places makes it even better. 
What is your favorite natural area or habitat type?  
I'm a big wetlands fan. 
What is your favorite West Michigan critter or plant?   
Impossible to choose! Woodcock? Flowering witch hazel? Box Turtles? Mature white pine?
Is there anything else you'd like to share?  
I've heard the Land Conservancy called "small but mighty", and I think all our members and supporters should be proud of the outsize impact this organization has made in West Michigan!