Meet Joe Engel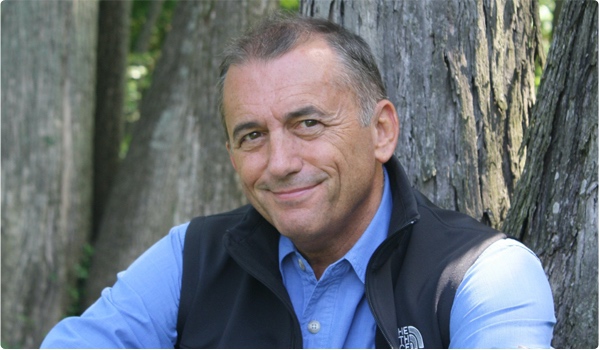 The Land Conservancy of West Michigan is excited to introduce Joe Engel, who will be starting as the new Executive Director in July. A native of Muskegon, Joe spent much of his youth exploring the dunes and shoreline just over the hill from his back dunes home. His love of nature–and a like-minded family–led to fishing, camping, and hiking throughout both peninsulas and ultimately fostered a lifelong love of the outdoors that has taken him to all 50 states. Having seen Mt. Denali on a clear day in Alaska, and soaked his feet in the Colorado River at the bottom of the Grand Canyon, Joe will tell you it's still tough to match the beauty of a brown trout rising through the morning mist on the Pere Marquette River.
"The Land Conservancy is blessed to have talented, passionate staff–and donors and volunteers–who are second to none. I am excited about building on their past efforts and look forward to moving ahead with incredible new opportunities for engaging folks in conserving the many, natural gifts in our eight county piece of heaven."
An attorney by training and vocation, Joe has been involved in numerous environmental and conservation organizations throughout his life. He has been a supporter of the Land Conservancy for the past decade, and more recently has served on its board and executive committee. Joe is passionate about protecting our forests and watersheds, and is committed to working with staff, volunteers, and donors in making sure our children will always have access to "nature nearby" in West Michigan.