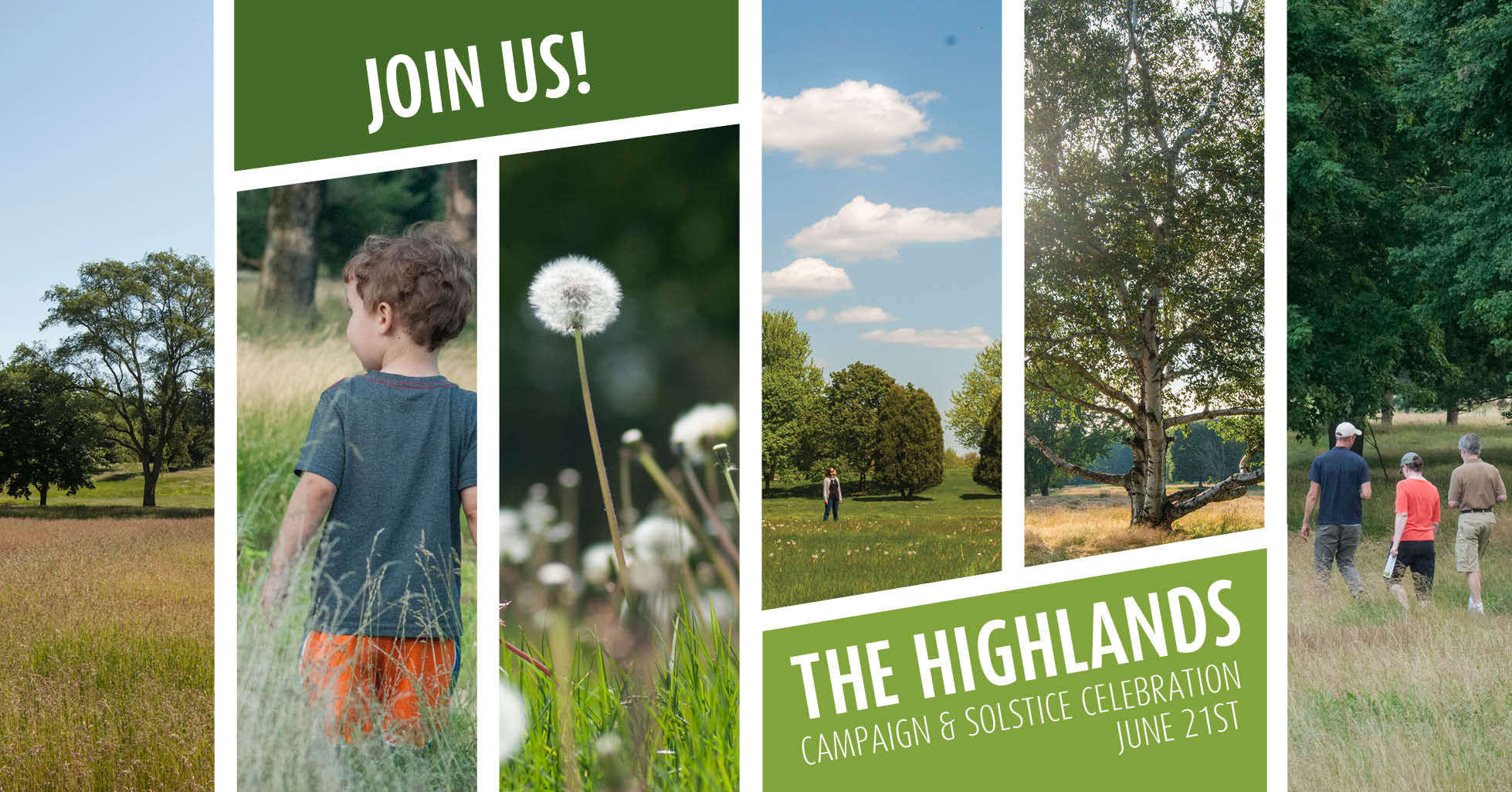 Launching Public Campaign to Protect The Highlands
The Land Conservancy of West Michigan is launching a public campaign to bring nature into the City of Grand Rapids at the former Highlands Golf Course with a kickoff event celebrating the summer solstice on June 21st, 6:30 – 8:30 PM. The Highlands is a partnership between the Land Conservancy of West Michigan and Blandford Nature Center.
In February of 2017, Blandford Nature Center acquired the 121-acre Highlands Golf Club with a loan from The Conservation Fund. The Conservation Fund is a national nonprofit organization that helps local communities achieve their conservation goals. Last summer and fall, Blandford and the Land Conservancy gathered input from the community to begin creating a master plan for restoration of the property. 

Now, the organizations are working with the community to complete the necessary funding to repay the loan, securing the property for its eventual transformation into a natural space for community recreation and education.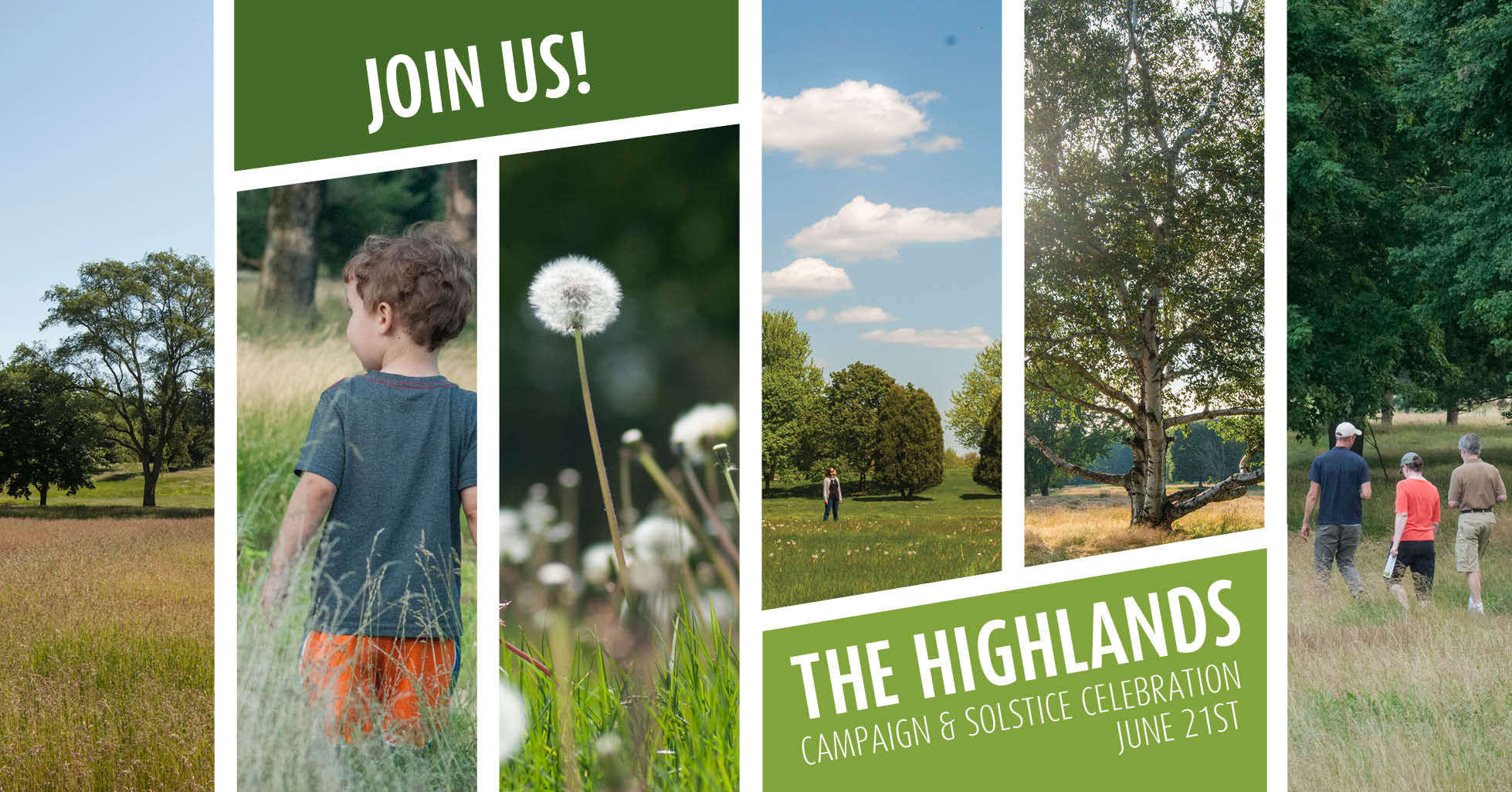 The kickoff event will include guided hikes, food, music from a local bagpipe and drum ensemble, and activities for children and families. The Land Conservancy will also be unveiling a "sponsor a square foot" program where community members will have the opportunity to claim their own symbolic square foot of The Highlands and become a vital part of bringing nature to the city of Grand Rapids. 

The total budget for the first phase of the campaign is $5.3 million and includes the $3.5 million purchase price, a long term stewardship and maintenance fund, planning for Phase Two and other campaign costs. Once Phase One is complete, Phase Two will be aimed at putting the master plan for restoration in place. 

$4.3 million has been raised to date with help from lead donors and foundations including the Judy & Kenneth Betz Family, Peter C. & Emajean Cook Foundation, Frey Foundation Fund of the Grand Rapids Community Foundation, Grand Rapids Community Foundation, Third Coast Development, Wege Foundation and Wolverine Worldwide Foundation. 

The Highlands is currently open to the public from sunrise to sunset.