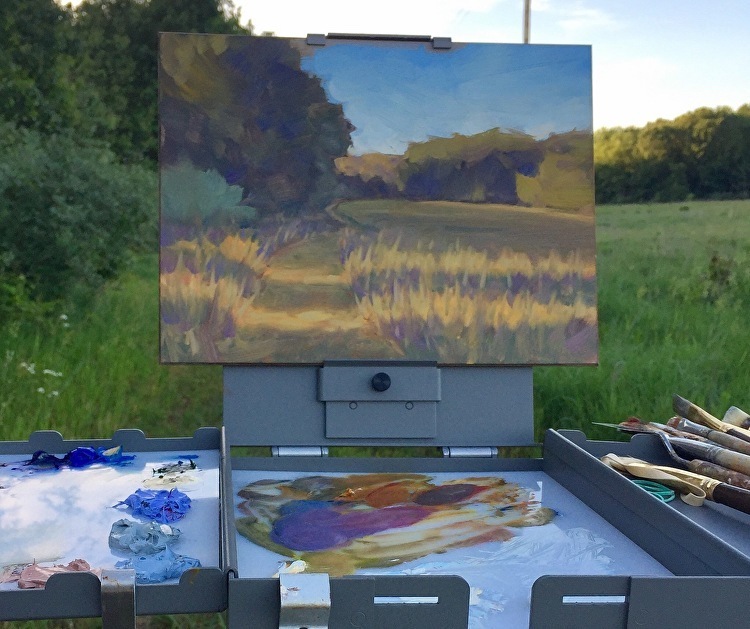 Golden Hour at Wege
The following post is from Preserved! artist Kathy Mohl. The post was originally posted at https://kathymohl.com/blog where you can see more of her work. Learn more about the Preserved! art program here.

---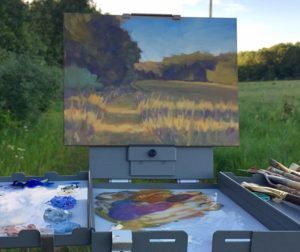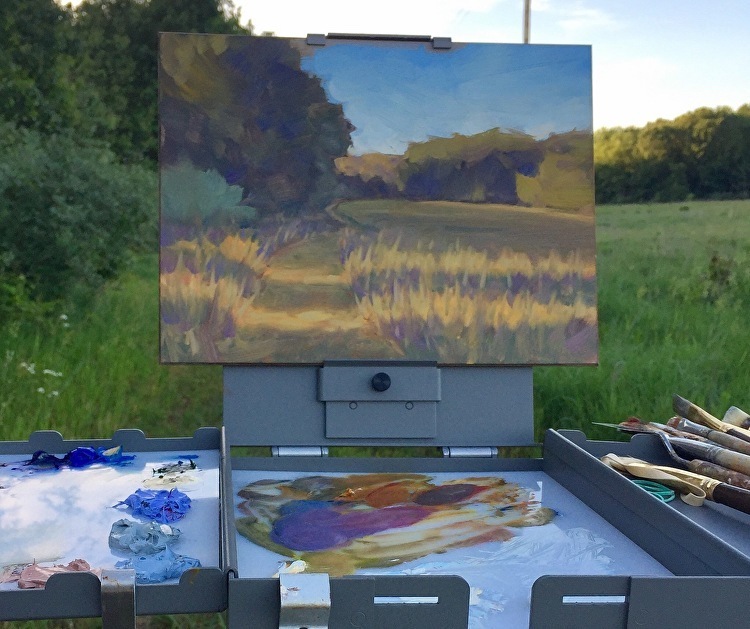 I'm a sucker for long shadows and can't resist the urge to paint the streaks of light that pour across the landscape an hour before dusk and dawn, also known as the golden hour.
While exploring the Wege Foundation Natural Area, I wandered down a path through a field of tall grasses surrounded by mature trees . As soon as I saw the light streaming through the trees creating a striped "bar-code" effect across the path and field, I knew there wasn't much time left to paint before the magical moment would be gone. I set up quickly and mentally burned the image into my memory so that I could continue painting after the light changed.
That is what plein air painting is to me: capturing the magic of light. And that is what the people at the Land Conservancy of West Michigan do as well; they preserve the magic of nature by protecting and restoring the land, and we should never take that for granted. By doing this they create natural spaces for anyone and everyone to enjoy, making any time of day the magic hour.