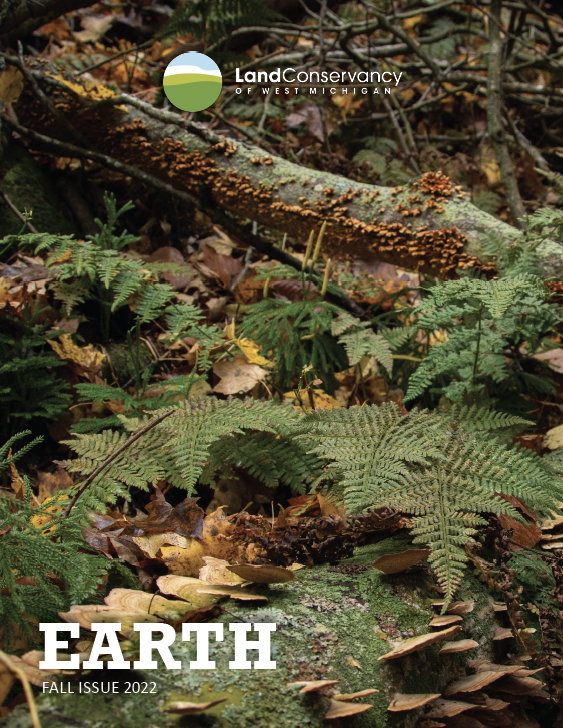 Earth: Fall Newsletter 2022
As we enter the season in which everything slows down, our fall newsletter reflects on the ways this community keeps up the momentum of conservation. In this season's issue, read how a conservation easement landowner, a pair of sustaining supporters, and a volunteer help to protect West Michigan's natural areas. We also feature our work with Blandford Nature Center and the City of Grand Rapids to bring a buried stream back to the surface at The Highlands, spotlight a brand new nature preserve in Newaygo County, and bid farewell to former Land Protection Director April Scholtz, who retired earlier this year. Check out the stories below!
Read the stories:
You can also read the newsletter in its entirety here.
Would you like to receive print copies of our newsletter in the future? We mail annual supporters our newsletters twice a year. Donate to the Land Conservancy of West Michigan today, and you'll be subscribed!