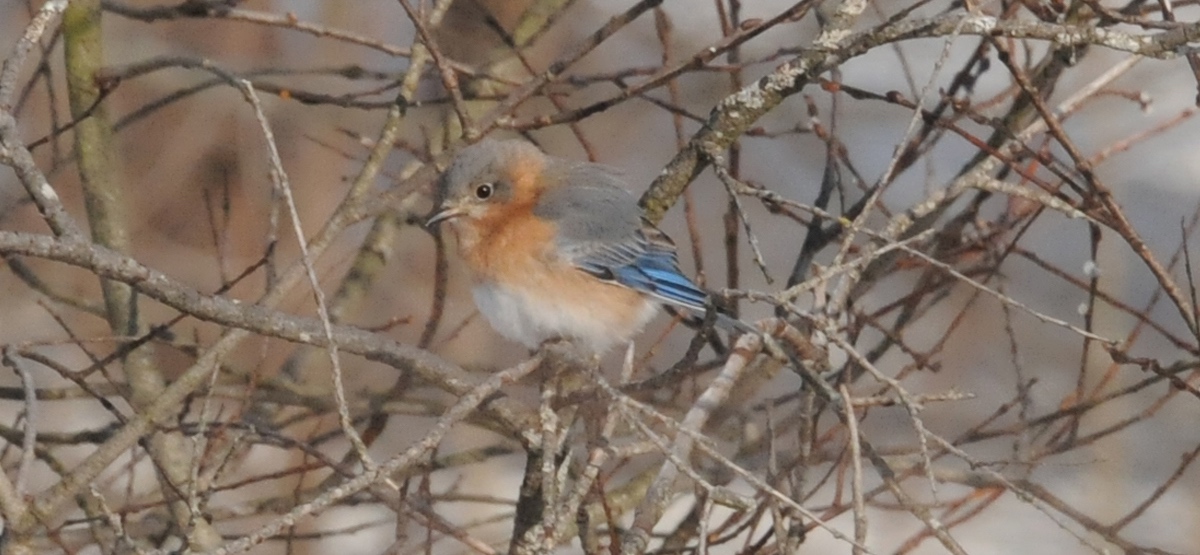 Conservation Agreement Success: The Gustafsons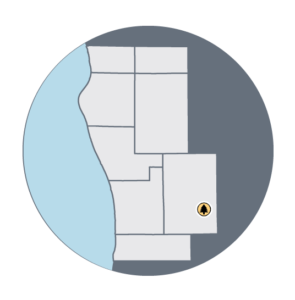 Each Spring, when Peter and Ginny Gustafson's children were young, they gave a prize to the first child to hear the whip-poor-will make its endlessly repeated call. The fifty acres of the Gustafson property is a welcome refuge for bats and birds and many other creatures and plants. Late last year the property was protected permanently with a conservation easement providing wildlife refuge for years to come. Peter recently told me about the property and why it was important to him.
Seventy years ago the landscape was much different and was mostly blow sand, a result of sandy soil being exposed by the forestry that cleared much of the state. At that time, a young man from a nearby property trapped the stream for mink, muskrat and other creatures and sold the furs in town. He saved up 300 dollars from the fur sales and used the money to buy the property where he built his first house as an aspiring home builder. Peter and Ginny purchased the property in 1975 and have spent many years maintaining and restoring the property to its current condition.
Today, the property has a variety of healthy wetlands, including a fen with many rare and interesting species of plants, and a small spring-fed creek that runs to the Grand River. The land rises up steeply from the wetlands into topography that is rare in Kent County, with hardwood forests and vernal pools. The property borders both sides of the old Pere Marquette Railroad that was turned into the Fred Meijer Flat River Valley Rail Trail. The property also happens to be in an area rich with other conservation efforts and protected land. "We just wanted to be one more link in the chain of preserving the rural agricultural character of Vergennes township," said Peter.
Peter has been connected with the Land Conservancy for many years, helping with legal work on several projects including Saul Lake Bog and Wege Natural Area. Though he has worked as an attorney, his avocation throughout his adult life has been an interest in conservation.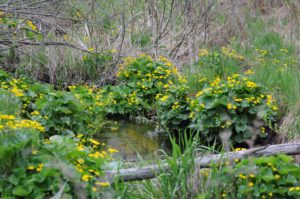 The Gustafsons' reason for protecting their land went deeper than a mere interest in conservation. Both Peter and Ginny enjoy many outdoor hobbies including gardening, art inspired by the landscapes, photography, and birdwatching, and they find comfort in knowing that these values will be protected long after they are gone. There is also a deep personal and family connection to the land. "As a person moves along, he or she realizes that land is not just a place to live on, but much more than that. Soon the natural cycle of the land becomes part of one's life. If no conservation action is ever taken, there is nothing to assure that those values are protected," Peter told me. 
The Gustafsons see the conservation easement as a way to protect the past, present and future character of the land. The past in the form of memories and family history, stories and animal sightings, family marriage proposals and quiet walks in the woods. Present interests and hobbies are enhanced, not only for the Gustafsons but for those who live in an area with many nearby and connected natural lands. When Peter and his wife are gone they know that this place will continue to be meaningful and protected as a new home for the next caretakers.
Whip-poor-will populations have been in decline, due in part to the loss of forests with open understories where they live and nest. Several years ago, Peter noticed that the whip-poor-wills were no longer coming. Just last spring he finally heard the call again and he hopes that the work of protecting the land will mean that whip-poor-wills, bats, woodcocks, larches, fens and mink will have one more secure spot on the map.