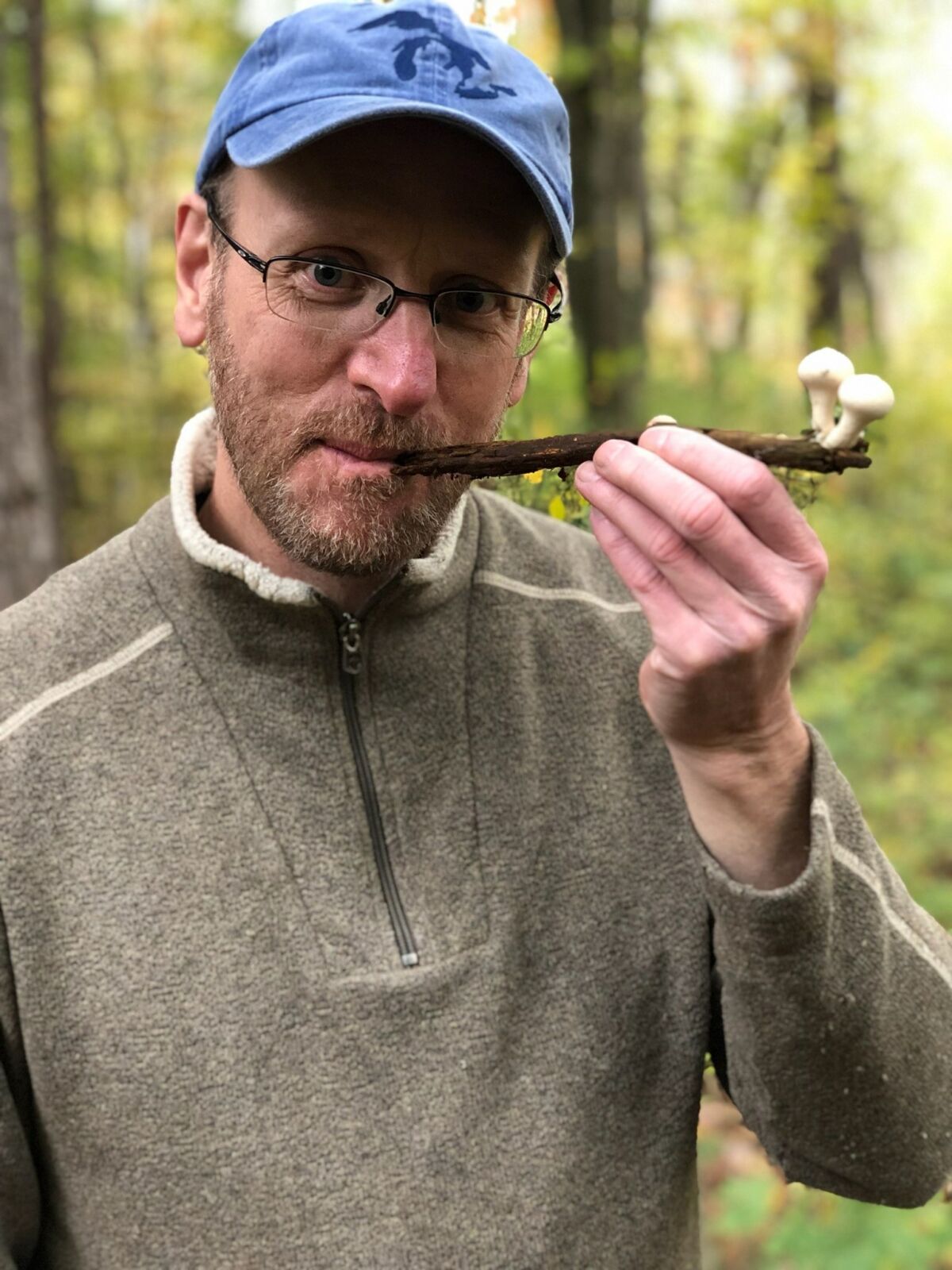 Andrew Lidral channels his appreciation for nature through volunteering
LCWM volunteer Andrew Lidral moved to West Michigan by way of Iowa in 2017.  
"I was attracted to West Michigan because it reminded me of the Wisconsin northwoods where I grew up—rolling hills, lots of woods, lakes, and clean-running waters," Andrew said. 
While exploring his new home through hiking and biking, Andrew saw a green space on the map in his exercise-tracking app he didn't know about. It was Saul Lake Bog Nature Preserve. 
"That got my attention because bogs were part of the landscape fabric I grew up with. So, I went for an evening fall hike and literally found my happy spot," Andrew said. "I watched in wonderment at sunset as the geese canted their bodies sideways so they could spill air and come into land on the bog for the night. I vividly recall the feeling and unconsciously uttering 'awe' as I took in the moment." 
After that hike, he learned more about the Land Conservancy of West Michigan online and discovered the organization's Second Saturday Workday volunteer events. 
Andrew had already developed a deep appreciation for native plants and the importance of protecting them. He learned about prairie habitat from his neighbors who planted a 3-acre prairie in an urban area. And while out turkey hunting, he saw first-hand the ways invasive plant species crowded out the spring ephemerals he loved to see.  
"I'm a person who has the approach of 'not on my watch,' so I took it upon myself to learn and start working to remove invasive plants," Andrew said. "My family makes fun of me for 'saving the world from garlic mustard.'" 
LCWM's Second Saturday Workdays were a place where Andrew could continue that mission. 
"I jumped in with both feet," he said.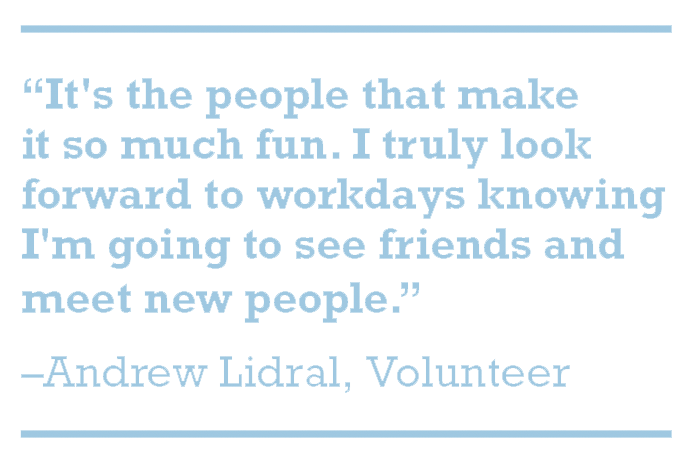 Andrew's favorite thing to do at Second Saturday Workdays is collect seeds to replant and expand prairie habitat. He particularly likes to harvest the seeds of Indian grass, Canada rye, and gray-headed coneflower. 
"The first two because of the unique tactile sensation I experience while stripping the seed heads. The movement is not unlike doing Qigong: it's a very fluid, meditative movement. And gray-headed coneflower seed heads are fun to roll apart between my fingers, releasing a very aromatic citrusy scent," Andrew said. 
Apart from the opportunity to bask in the full sensory experience of the prairie, Andrew appreciates the company at the workdays. 
"It's the people that make it so much fun. I truly look forward to workdays knowing I'm going to see friends and meet new people," Andrew said. "The staff are warmly welcoming and very willing to share their knowledge. I always learn something new. It's a true joy to be working alongside like-minded people to make the world a better place." 
Andrew's favorite LCWM nature preserves are Saul Lake Bog and Flower Creek Dunes. He loves to be outdoors at all times of year. 
"Being out in nature throughout the year is like watching a slow-rolling firework show, as things progressively emerge with bursts of color in various habitats before everything settles down in autumn complete with a final volley of fall colors before being covered in blankets of snow," Andrew said. 
We are inspired by Andrew's wholehearted appreciation for the natural world of West Michigan and the ways he has helped protect it. We are grateful to count him among our community of volunteers!