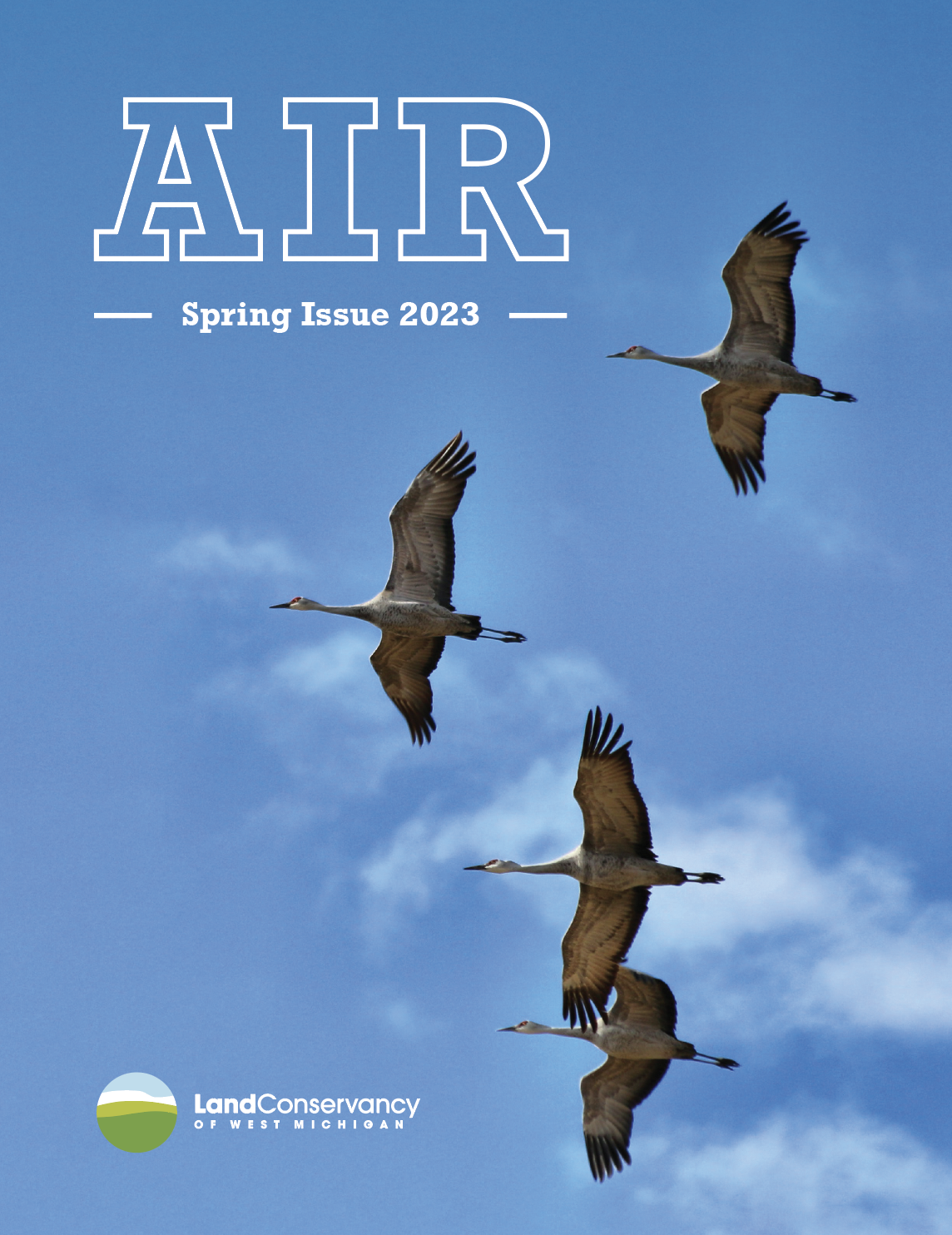 Air: Spring Newsletter 2023
As we emerge from the depths of winter into spring, all we need to do to find signs of hope in nature is look up. A blue sky can lift a winter-heavy heart. The return of migrating birds signals a shift to a gentler season. A glimpse of a red-headed woodpecker, a species of special concern in Michigan, on one of our preserves where we are restoring their preferred open woodland habitat dares us to dream that we can make a difference. Sightings of airborne insects like mayflies, caddisflies, and dragonflies let us know that our streams are healthy. We highlight these and other inspirational examples of the ways the Land Conservancy and our supporters are protecting, caring for, and enjoying natural land in West Michigan our spring newsletter.
Read the newsletter in its entirety here.
Would you like to receive print copies of our newsletter in the future? We mail annual supporters our newsletters twice a year. Donate to the Land Conservancy of West Michigan today, and you'll be subscribed!