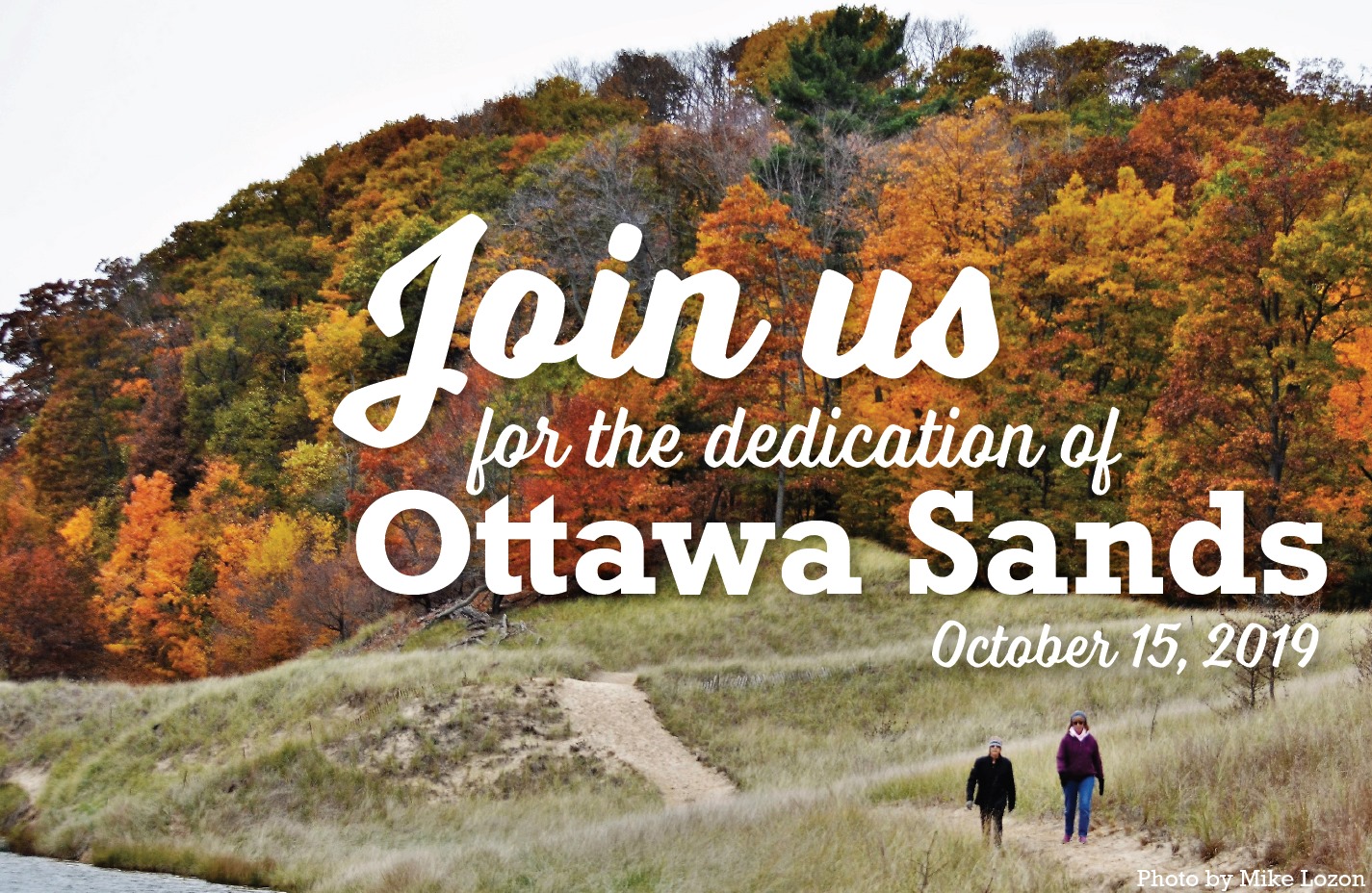 In July, the Land Conservancy of West Michigan was able to pay off the outstanding mortgage and transfer its portion of Ottawa Sands to Ottawa County Parks, completing the park system's acquisition of the scenic property. Generous support from the Michigan Natural Resources Trust Fund, The Conservation Fund, as well as our community made it possible for this once-mysterious stretch of dunes and Grand River shoreline to become a public park with tremendous opportunities for outdoor recreation. Join us for a dedication to celebrate this achievement!
The evening will include naturalist-led hikes starting at 4:30 and 6 p.m. A short ceremony will begin at 5:30 p.m. Light refreshments will be provided. This is an outdoor event, so please be sure to dress for the weather!
This event is free to attend. No registration is required.