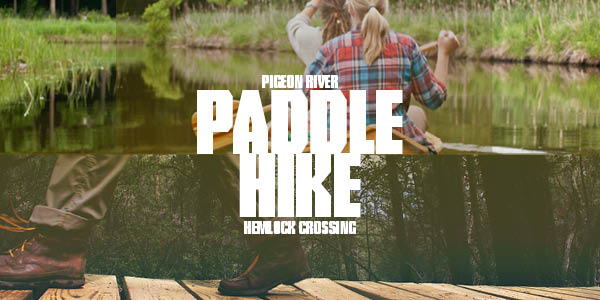 The Land Conservancy and Ottawa County Parks are teaming up for National Trails Day!  
The afternoon will begin with a guided paddle on the Pigeon River,* one of Ottawa County's hidden gems, winding through wetlands and forests and passing by one of the Land Conservancy's conservation agreements. The paddle will be led by staff from the Land Conservancy and will meet up with a guided wildflower hike upon arrival at Hemlock Crossings. The wildflower hike will be led by a park naturalist who will help point out spring ephemeral wildflowers along the trails.
Participants can chose to join either or both events (registration required for paddling).
Those who participate in the hike can make the return paddle with the group after the hike around 2:30 PM, or paddlers may return on their own at any time.
*Paddlers will need to bring their own canoes or kayaks.
Details: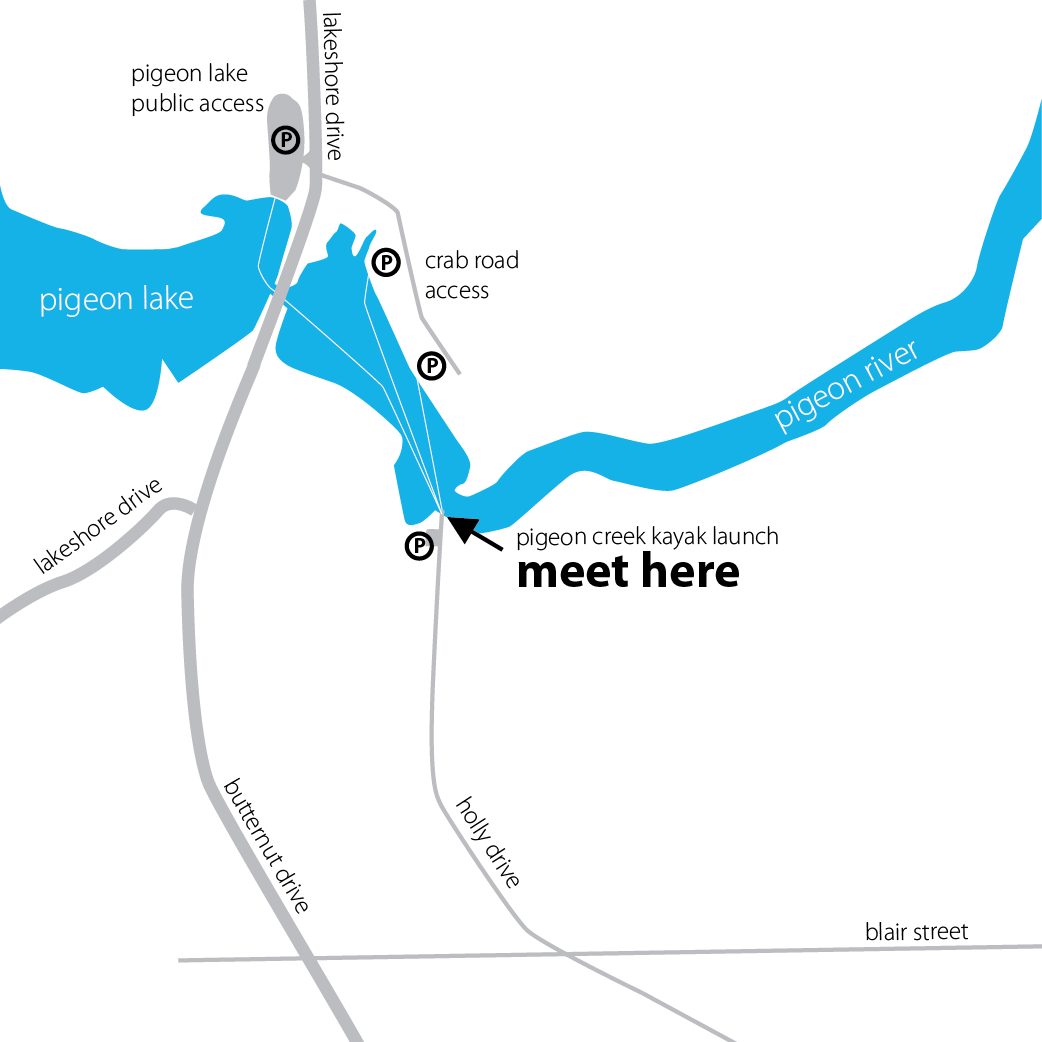 The Paddle
Meet at: Pigeon Creek Kayak Launch at 10:30 AM (map)
Park at: Pigeon Creek Kayak Launch, Pigeon Lake Public Access (may require parking fee) or on Crab Drive just north of the bridge. (The second two options are a short paddle from the Kayak launch).
The paddle will take about an hour and half, ending at Hemlock Crossing. Sandwich lunches will be provided for those who register for the paddle.
The Hike
Meet at: Hemlock Crossing Nature Education Center at 1 PM (Paddlers will be brought to the meet-up location)
Park at: Hemlock Crossing (8115 W Olive Rd, West Olive, MI 49460)
The hike will last about an hour and a half. You can find more information about the wildflower hike and other Ottawa County Parks events at miottawa.org
RSVP for the Paddle: